KeeP 106 has been running for two years and we are delighted to announce that our 2nd birthday appeal will support the Prince of Wales School in raising £5,000 to make the school's wildlife garden accessible to everyone.
Julia Nineham, the pre-school leader and a Governor at the school, explains more about the history of the garden and why there is a need to raise funds to increase accessibility:
"Over the past two years all at Prince of Wales School have been busy developing our wildlife area which has become very much like a secret garden. Through regular community 'makeover days' we have been able to develop this space into an exciting learning environment.
"We keep chickens and guinea pigs that the children look after every day. Not only do our children learn how to care for these animals but also provide a therapeutic resource for emotional literacy programme and 1:1 care of pupils.
"The wildlife garden supports the science curriculum and offers our children real life sciences experiences. Additionally, we encourage children to plant, nurture, pick and eat the produce which is grown in the poly-tunnel and raised beds. Any excess is sold to the community from the school gate.
"The problem is that not all children can fully access the wildlife garden. We need to raise £5,000 to enable the wildlife garden to be accessible to everyone. This will enable us to recreate the crumbling paths with a hard-wearing smooth surface and edging suitable for manual and electric wheelchairs."
Listen to an audio piece from Headteacher, Gary Spracklen…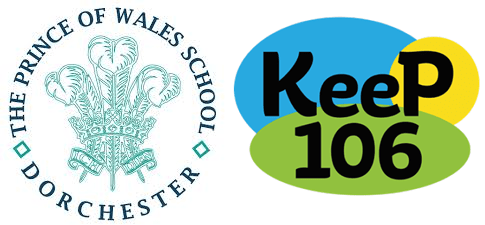 ---
---
Julia continues:
"Recently we have fenced our pond area to enable the wildlife garden to be open safely during the school day. We also have erected a pond platform to enable children of all abilities (including wheelchair users) to be able to discover the organisms that thrive in the water- we have a healthy population of smooth newts, bugs and even discovered an alpine newt last year.
"Finally, the wildlife garden has enabled us to build strong relationships with parents and grandparents because they are keen to volunteer to maintain the garden. Some examples of this include a family who donated an irrigation system for the poly-tunnel and raised beds; another parent helps with grass cutting; and grandparents have helped with painting the sheds and weeding the beds. The space is also used by other community groups including Rainbows, Girl Guides in the evenings and the Dorchester Opportunity Group during the day."
The photos below show the current state of the paths and the material required for the new pathways. Click an image to enlarge it:
Please support our appeal by donating in one of the following ways:
Gofundme page for  "POW Wildlife Garden Appeal"  https://www.gofundme.com/f/pow-wildlife-garden-appeal
Address for donations by cheque:  POWSA, Prince of Wales School, Maiden Castle Rd, Dorchester, Dorset, DT1 2HH
POWSA charity number for Gift Aid  106776
email and phone contact for offers of help and/or materials:
Mr Gary Spracklen  headteacher@princeofwales.dorset.sch.uk  Tel: 01305-257120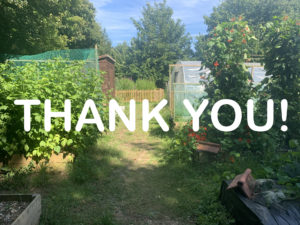 ---