To help shoppers return to high streets across Dorset for their Christmas shopping, Dorset Council is offering three days of free parking this December.
Town centre car parks across the Dorset Council area will be free on Saturdays 5, 12 and 19 December 2020. This also includes Small Business Saturday.
Cllr Ray Bryan, Portfolio Holder for Highways, Travel and Environment, said: "In response to this year's exceptional circumstances, to help residents to shop locally and to help boost Dorset's economy, we're pleased to offer three days of free parking in towns across the council area.
"With most events cancelled this year, we are pleased to be able to offer town councils additional free parking during valuable prime, retail weekends this December."
There will be free parking in Dorset Council car parks on Saturdays during December in Beaminster, Blandford, Bridport, Dorchester, Ferndown, Gillingham, Lyme Regis, Shaftesbury, Sturminster Newton, Wareham, Weymouth and Wimborne.
In Sherborne, having previously been approved earlier this year, town centre car parks will be free on selected Mondays instead.
On-street parking charges, and private car park charges, will still apply. Drivers are encouraged to check signage on machines at each car park to avoid paying unnecessarily.
This special Christmas parking arrangement is for December 2020 only. Car parking charges for future years will be considered as part of the ongoing council car park review – which aims to standardise charges and practices across the whole of the Dorset Council area.
An added bonus to shopping locally is, as we have found during the lockdowns this year, a decrease in air pollution due to fewer vehicle emissions.
Free parking
Beaminster – free parking all day on Saturdays 5, 12 & 19 December
• The Square
• Yarn Barton#
Blandford – free parking all day on Saturdays 5, 12 & 19 December, and on 24 December
• Church Lane
• Eagle House Gardens
• Langton Road (short stay)
• Langton Road (long stay)
• Langton Road (commercial)
• Marsh & Ham
• Marsh & Ham (coaches)
• Station Court
Bridport – free parking all day on Saturdays 5, 12 & 19 December
• East Street (short stay)
• East Street (long stay)
• Football Club
• Hope Terrace
• Plottingham
• Rope Walks
• South Street
• West Street (commercial)
• West Street
• Wykes Court
Dorchester – free parking all day on Saturdays 5, 12 & 19 December
• Acland Road
• Durngate Street
• Fairfield (short stay)
• Fairfield (long stay)
• Old Market
• Top O Town (short stay)
• Top O Town (long stay)
• Top O Town (commercial)
• Trinity Street (south)
• Wollaston Field
Ferndown – free parking all day on Saturdays 5, 12 & 19 December
• Penny's Lodge
Gillingham – free parking all day on Saturdays 5, 12 & 19 December
• Chantry Fields
• Gas lane
• High Street (short stay)
• High Street (long stay)
Lyme Regis – free parking all day on Saturdays 5, 12 & 19 December
• Lower Sea Lane, Charmouth
• Charmouth Road
• Broad Street
• Cobb Gate
• Holmbush
Shaftesbury – free parking all day on Saturdays 5, 12 & 19 December
• Angel Lane
• Bell Street
Sherborne – free all day on Mondays 7, 14 & 21 December
• Acreman Street
• Coldharbour
• Culverhayes (short stay)
• Culverhayes ( long stay)
• Culverhayes (commercial)
• Digby Hall
• Newland North
• Old Market Yard
Sturminster Newton – free parking all day on Saturdays 5, 12 & 19 December
• Church Street
• Station Road
Weymouth – free parking all day on Saturdays 5, 12 & 19 December
• Cosens Quay
• Council Offices
• Governors Lane
• Harbourside
• Lodmoor
• Melcombe Regis
• Nothe
• Park Street
• Pavilion
• Pavilion Forecourt
• Royal Yard
• Swannery
Wareham – free parking all day on Saturdays 5, 12 & 19 December
• West Street (Corfe Castle)
• Bonnets Lane
• Connegar Lane
• Remptsone
• Stretch Road
Wimborne – free parking all day on Saturdays 5, 12 & 19 December
• King Street
• Allenview South
• Allenview West
• Allenview North
• Westfield Close
• Pye Corner
• Old Road
• Hanham Road
• Poole Road
• Leigh Road
• Park Lane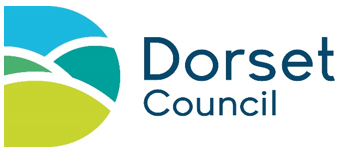 ---