Gary Hepburn, Chair of Governors at Wyke Regis Primary Federation, has sent KeeP 106 this appeal:
If you have a laptop or computer pad device you no longer require, there are young people from our schools in Wyke Regis who would be pleased to receive your device to use for their studies.
With all young people currently at home expected to do many hours work online each day, and some households with either no computers, or one computer to be shared by several children. Surplus devices which could be made available would make a real difference to these young people at this time.
Devices need to be in working order, with their power supply, or power lead and all personal data removed. If they need a password to boot we would also ask that you supply this with the device.
If you have a suitable device, or want to know more please contact Gary Hepburn, Chair of Governors at Wyke Regis Primary Federation at ghepburn@wykeregisfed.dorset.sch.uk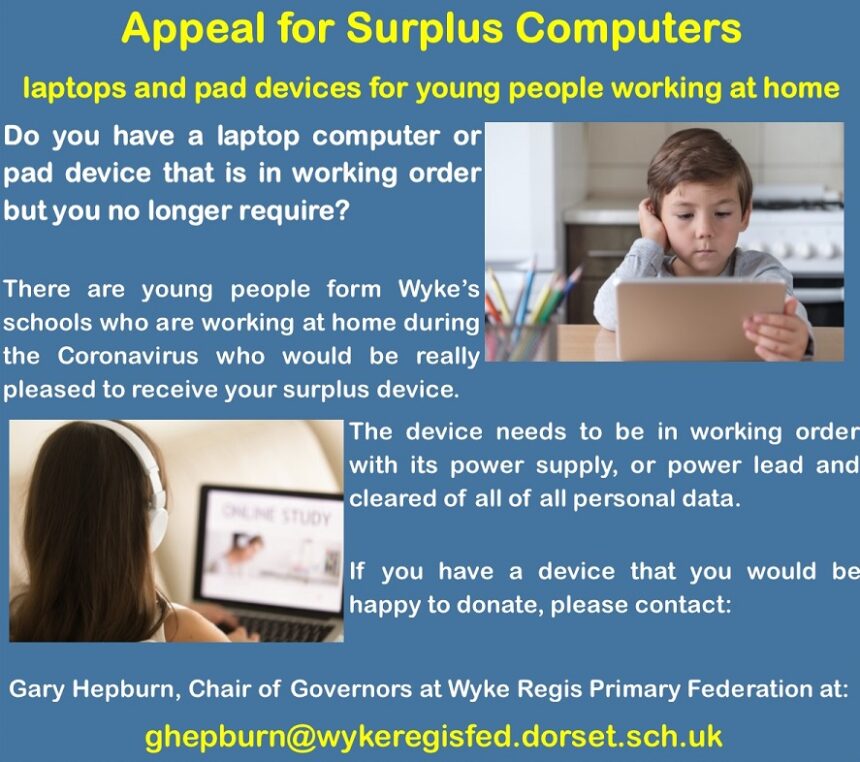 ---