Every year, hundreds of children need foster carers in Dorset while they can't live with their own families. Could you open your home be one of our highly valued foster carers?
Maybe your looking to reduce hours in the office or know someone who is looking to start a new career?
Cllr Andrew Parry, Dorset Council Portfolio holder for children, education and early help, said:
"Our foster carers provide love, care and vital support for children and families who need it. If you think you have the qualities that could help children flourish, then get in touch."
As a foster carer, you receive a weekly fee for your skills, plus a weekly allowance for each child you look after. You will have a free programme of learning and development from experts, training courses, learning on-line and other methods.
Susan Lochrie is a foster carer and has looked after more than fifty children over the last three decades with the help of her husband Des.
Since moving to Weymouth in 1988, they have provided short and longer-term care for children with disabilities as well as bringing up three children of their own.
She says: "The more we welcomed, the more we enjoyed it so when we were asked to foster an autistic child with learning disabilities for a week, we were pleased and excited to welcome her to our family.  This turned into a two-year placement and the family never looked back.
"We have continued to provide day care to many children – some only came for a short time, others for longer.  We started fostering a girl aged three and she came to us once a fortnight, before eventually moving to a boarding school at the age of 17.  We also decided to adopt a little boy at the time when he was five to give him a permanent home.
"I'm proud to say our three children never complained about the additional family members as they were growing up.  As they now have their own homes, we have three young people with Learning Disabilities staying with us permanently. The oldest turned 18 this year.
"Over the years, some of the most satisfying times have been when the foster children have been at their most difficult to care for.  These are the times when you realise how much the parents need the break and we feel happy to provide some respite for them.
"We tend to be quite a laid back family, and accept the children the way they are and support them however they are feeling.
"We love hearing from all the foster children and their families who keep in touch and finding out how they are getting on.
"To anyone thinking about fostering, I would highly recommend starting with short break caring. Many carers I know started this way, but as time went on enjoyed it so much they became full time carers.
"Our life now is rarely quiet or straightforward, but we love it that way. We love them all just the way they are.
Our years of fostering have given us so many memories, some of sadness and frustration, but many more of fun, love and many laughs, and overriding it all is the feeling of satisfaction that we have made a difference to the life of each child."
Find out more at fosterindorset.com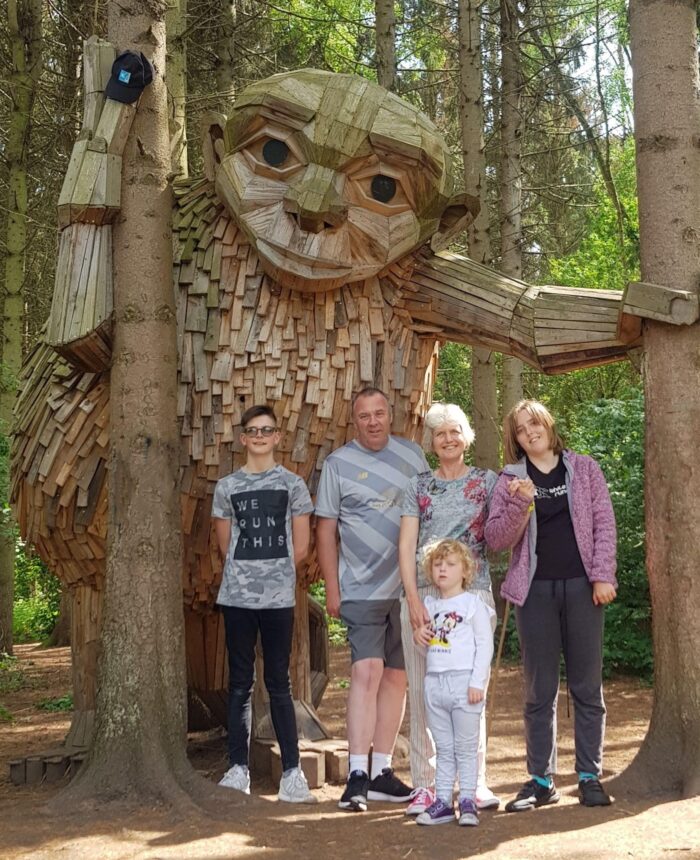 ---