Mrs Jean Turner, a resident of Swanbridge Court in Dorchester, has celebrated her 102nd birthday in style, with the Dorchester Town Crier and KeeP 106 helping the proceedings go with a swing. At 3pm on 25th February Alistair Chisholm, the Town Crier in full ceremonial regalia, performed a special cry and KeeP 106 played 'Happy Birthday' so that other residents could join in from a distance. Back in the studio Rob Mott read out several messages received from Jean's relatives and friends, some from Australia, accompanied by a selection of some of Jean's favourite types of music.
Jean and other Swanbridge residents had been advised by Helen Mullender, Development Manager, who organised the event, that they could tune in to KeeP 106 and reported that several residents already do listen to KeeP 106 regularly.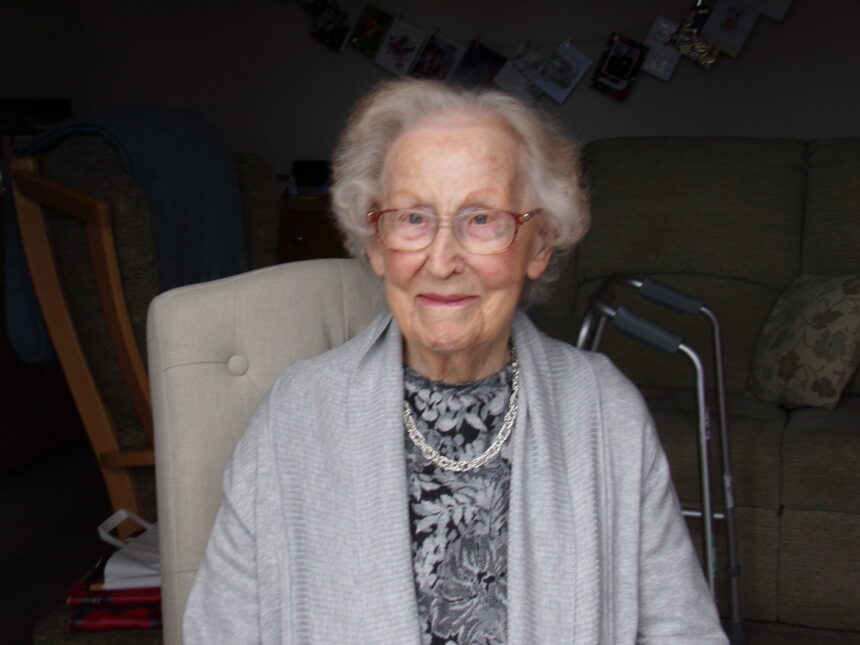 Born on 25th February 1919 in Cheshire Jean left school at 14 to learn shorthand and typing before marrying her sweetheart Peter who was in the RAF.
Following various destination postings with the RAF, including one of Jean's favourites, Singapore, Peter and Jean returned to the Southwest of England to settle with their young family.
After Peter's retirement and following 5 years in Winterbourne Abbas they moved to Swanbridge Court in Dorchester in 1990. Here they made many friends and enjoyed a full and varied social life. They celebrated their Diamond Wedding Anniversary here in 2006. Peter sadly died in 2007 and Jean has remained living happily and independently surrounded by her friends.
When asked by so many people what the secret to her longevity is Jean always replies….."living at Swanbridge Court". Every day she walks around the building (weather permitting), she makes wonderful scones, launders her own clothes and cooks her own meals.
She has tirelessly collected donations, as a volunteer, for the Dorset and Somerset Air Ambulance for very many years.
Jean very much looked forward to her special day……..and another card from Her Majesty and we are all very proud to know this truly inspiring lady.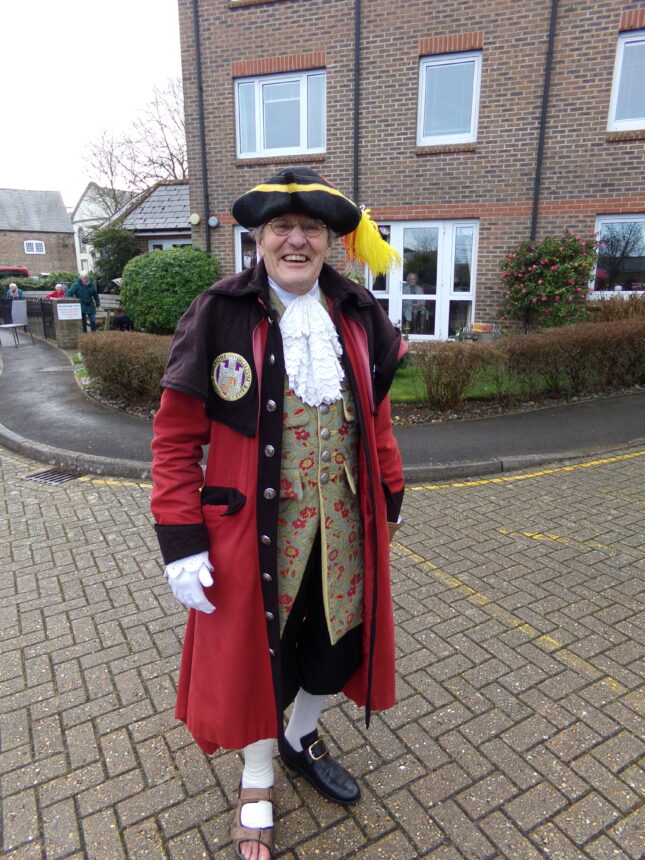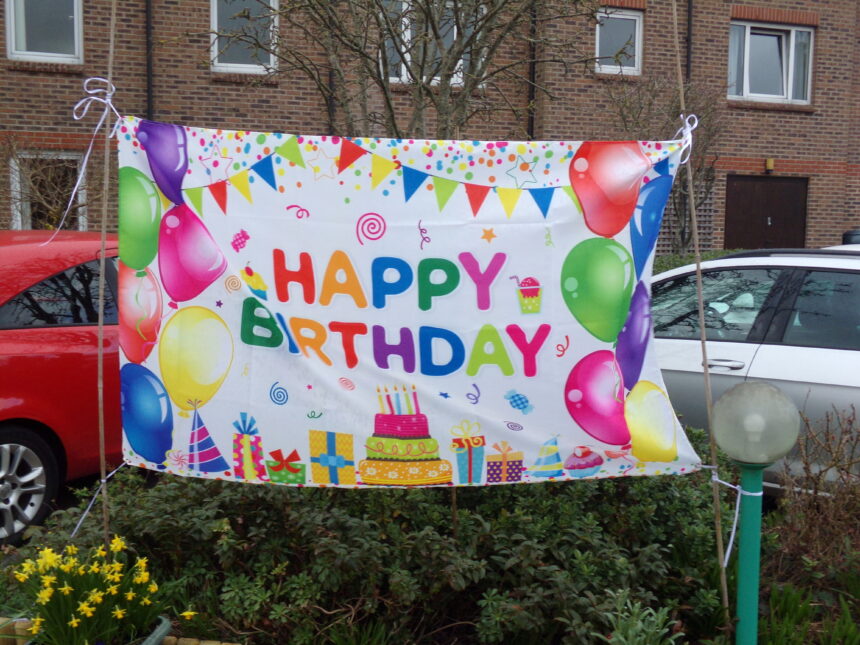 ---