The latest information published by Public Health Dorset:
We are still in a national lockdown. Though the Prime Minster has set out a plan of how we may start to come out of the national lockdown, it is important to remember that we cannot relax on following government advice.
We still need to follow the national lockdown rules to help prevent the spread of COVID-19.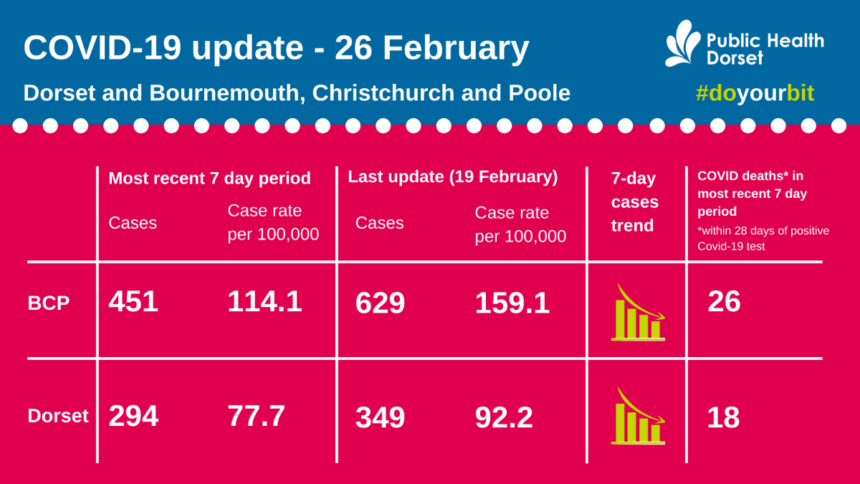 The two videos below explain the government's plan on how we can come out of lockdown safely and the roll out of the COVID-19 vaccination programme in Dorset.
Free PPE for unpaid carers
Are you an unpaid carer in the Dorset Council area? You can now request free Personal Protective Equipment (PPE) for when you're carrying out your caring responsibilities.
Find out more about Free PPE for unpaid carers
---