Want to make a difference to people living in your community? Apply to Dorset Council's new project and event fund for arts, museums, heritage, community, play and physical activities.
The new fund launches today (30 April) to help kick-start new activities and projects supporting disadvantaged, marginalised or under-served groups in Dorset, including those affected by the Covid crisis.
Charities, parish councils, constituted community groups and cultural organisations can apply for sums between £1,000 and £5,000 to support projects that will make a social impact, improve access to high quality cultural activities and align with the priorities set out in Dorset Council's Plan.
Eligibility criteria and how to apply
Applicants will need to meet the council's new eligibility criteria which requires:
projects must be delivered in the Dorset Council area
applicants must be able to raise at least 20 percent of the total project costs
applicants must be able to complete their project within 12 months
More information about eligibility criteria and how to apply to the community and culture project fund is available online at www.dorsetcouncil.gov.uk/community-and-culture-project-fund.
Applications can only be submitted online and must be completed by Friday 11 June.
Cllr Jill Haynes Dorset Council Portfolio Holder for Customer and Community Services said:
"I'm delighted Dorset Council has established this new fund to support community and cultural projects in our local area, despite ongoing pressures on our budgets.
"It replaces our former Social Inclusion, Leisure Development and Community Impact funds and there are some new rules as to who can benefit so it's important to look carefully at our guidelines before making an application.
"The fund is mainly for new activities and projects although funding to enhance existing project will be considered.
"Don't worry if your project isn't quite ready to go yet, it will be possible to make an application later this year when a new round of funding opens in November."
Next steps
Grant awards will be made in July with the expectation that projects will start in start in the autumn.
Round 2 funding opens on 1 November 2021.
Find out more about the Community and Culture project fund and the application process at www.dorsetcouncil.gov.uk/community-and-culture-project-fund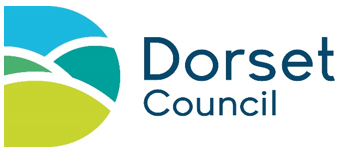 ---