The Keep Military Museum in Dorchester has announced that it plans to re-open at 11am on Monday 17th May.  COVID safety measures will obviously have to be in force and visitors must book in advance – on our website, www.keepmilitarymuseum.org, or by telephone (01305 364066) – but the Museum will be back in business.
Elliot Metcalfe, the new Director of the Museum, said: "Last year we were closed from March until August and then we closed again from November until now.  We lost most of our income for 2020 but generous public support for our 'Keep the Keep Going' Appeal has replaced most of our losses so far.  So the first thing to say on reopening is a huge thank-you to all our donors."
"Local people's generosity has not just kept us going – it's enabled us to bounce back into business with some exciting new displays and a lavishly illustrated book we produced during lockdown called The Keep in 50 Objects."
Two new displays tell the extraordinary stories of the winners of the Regiments' five Victoria Crosses and six George Crosses.  A third tells how fighter pilot Louis Strange – during a dogfight at 8,500 feet above Menin in 1915 – fell out of his upside-down bi-plane and was left hanging by his finger tips from its upper wing.  And a fourth describes Colonel Jock Woodhouse, a Dorset Regiment officer who has been called the father of the modern SAS.
Another new project is to invite anyone from Dorset to come with photographs and record their families' experiences in war or in peacetime military service.  Elliot said: "There are so many wonderful stories out there that will be lost if they are not recorded.  And that would be very sad."
"All this work has been made possible by the support we received when COVID struck last year.  We really can't thank our supporters enough and we hope we can welcome you all back to the Keep this summer."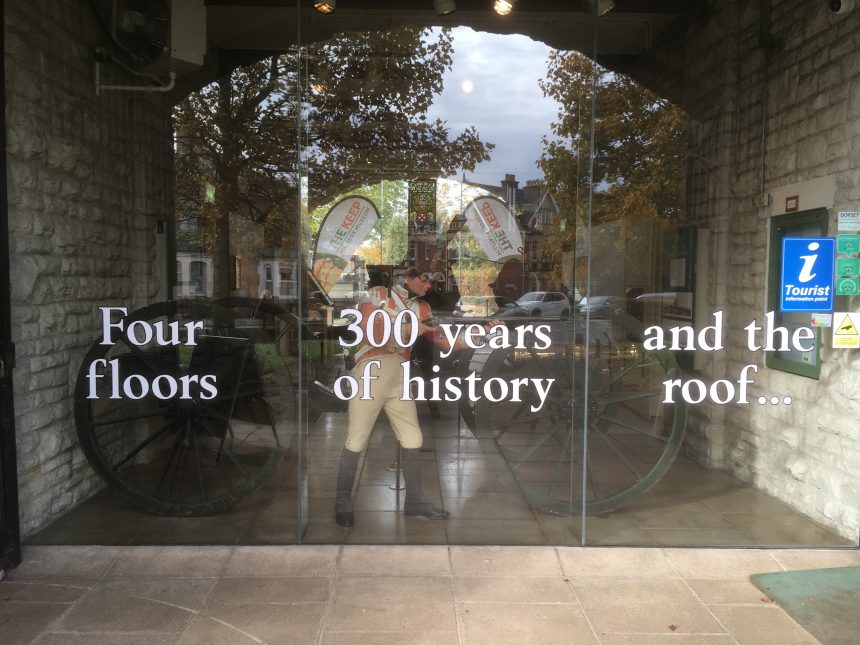 ---