Weymouth RNLI All-weather lifeboat was launched at 2.46pm on Sunday 4th July 2021 to go to the assistance of a yacht which was in difficulties close to Mupe Rocks near Warbarrow Bay.
A local 9m yacht with three sailors on board was returning from the Around The Island Race when the engine failed.
The experienced yacht crew realised that they were too close to the shore and, with the very real possibility of being run ashore, anchored the vessel while attempts were made to restart the engine.
When this proved impossible, they decided to try and sail off of the anchor. However, the force 6-7 winds made this to difficult to do, so they sent out a Mayday call to Solent Coastguard.
On hearing the Mayday, a nearby charter vessel 'Snapper' initially took the yacht in tow but when the lifeboat arrived on scene at 3.12pm the lifeboat took over the tow and brought the yacht back to Weymouth, arriving at 5.20pm, the yacht was berthed at The Cove.
The lifeboat then returned to station refuelled and made ready for the next shout.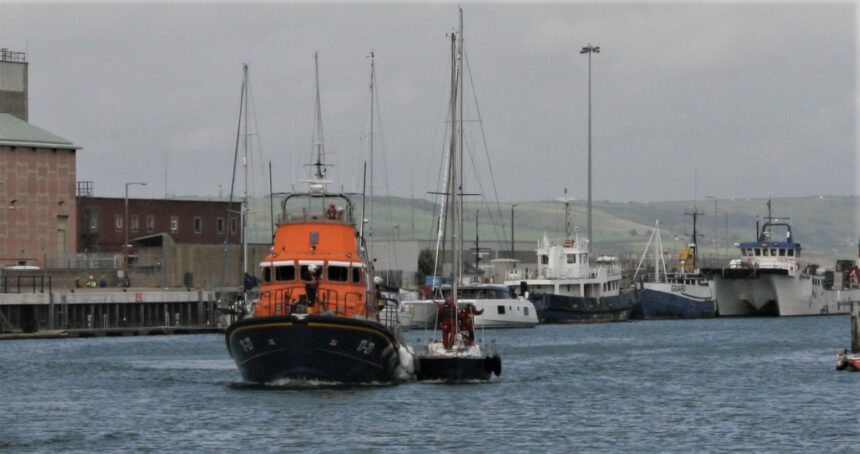 ---