It's been announced that Dorset Museum has been shortlisted for a Kids in Museums Family Friendly Award, 2021.
The charity 'Kids in Museums' has run a prestigious annual award for the past 15 years, recognising the most family-friendly heritage sites in the UK. It is the only museum award to be judged by families.
From April to June, families across the UK voted for their favourite heritage attraction on the Kids in Muse-ums website. A panel of Museum experts then whittled down hundreds of nominations to a shortlist of 20 heritage attractions with Dorset Museum shortlisted alongside 4 other small Museums from across the country in the Best Small Museum category.
Dorset Museum Executive Director, Dr Jon Murden said:
"Making families welcome and giving them an excellent experience has been at the heart of the project to reimagine Dorset Museum. Our team has been working in consultation with our local community to bring an exciting and engaging programme of activities for families to enjoy. Our galleries have also been de-signed with a range of needs in mind offering tactile and interactive displays that engage, inspire, and bring our collection to life.
We're so proud to be shortlisted in the Kids in Museum Best Small Museum category so soon after opening our doors."
Dorset Museum tells the story of 250 million years of the county's past; from its origins as shown in the rocks and fossils of Mary Anning's Jurassic Coast, through tales of Roman and Viking invaders, to the Wessex of Thomas Hardy's imagination.
Stories are presented across four new permanent and accessible galleries, together with a programme of special exhibitions and a range of activities and events for families.
Enabling families to enjoy the Museum has been at the heart of the recent transformation of the building, galleries, and engagement programme. Family trails, sensory backpacks, a Calm Space, buggy park, and Changing Places toilets help to ensure a family visit is as stress free and enjoyable as possible.
The Museum will now be visited by undercover family judges who will assess the Museums against the Kids in Museums Manifesto. Their experiences will decide a winner for each award category and an overall winner of the Family Friendly Museum Award 2021. The winners will be announced at an awards ceremony in October.
Follow the Family Friendly Museum Award on Twitter by following @kidsinmuseums and #FamilyFriendly-Museum.
The Family Friendly Museum Award has been made possible by funding from Arts Council England.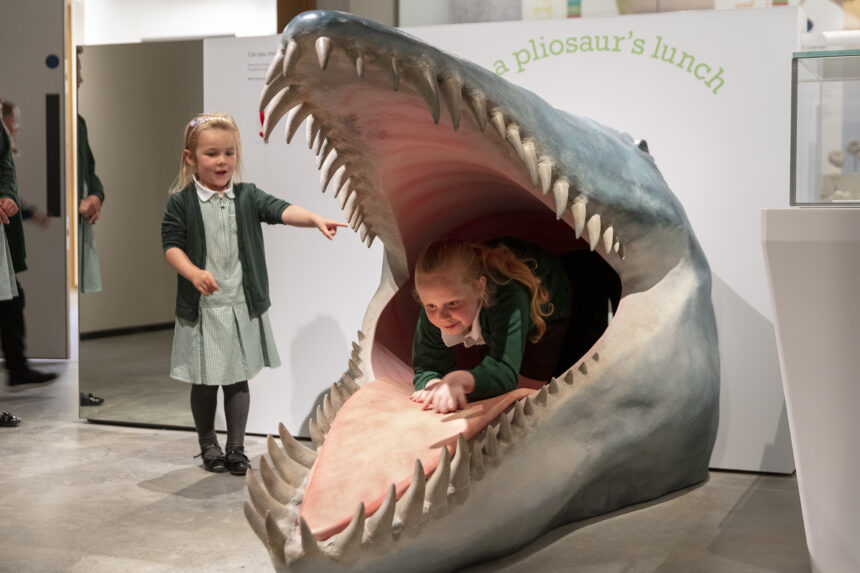 ---