At Wednesday's 11th annual Pearson BTEC Awards ceremony, the exceptional achievements of Weymouth College BTEC students. Tamryn Williams (Construction) and Meredith Samways (Sport) were celebrated as they were each awarded a coveted Bronze BTEC Learner of the Year Award.
Commenting on Tamryn's achievements Maria Norris (BTEC and HNC lecturer, Weymouth College) said:
"We're all very proud of Tamryn's achievements here at Weymouth College and in admiration of her determination and commitment to her course especially through the pandemic. We look forward to seeing her gain a successful future career in Civil Engineering."
Meredith's success was similarly wholeheartedly praised by Martin Oliver (Tutor and Head of School, Sport and Public Services):
"Meredith thoroughly deserves this National recognition and has been a fantastic Sport and Exercise Science student at Weymouth College. Her strong work ethic and supportive nature leave me in no doubt that she will have a fantastic career as a Primary School teacher and we wish her all the very best in her future career."
At Wednesday's online awards event, 19 category award winners were celebrated from around the UK and internationally in subjects such as Health and Social Care, Performing Arts, Engineering, IT, Business and Sport.
BTEC and Weymouth College alumnus Gareth Ellis Unwin – Academy Award-winning producer and Head of Film and Animation at ScreenSkills – was among those presenting awards.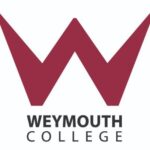 ---