Weymouth RNLI All–Weather lifeboat was launched at the request of Solent Coastguard to assess and assist, if required, a yacht off Portland Bill. It was reported that the 40′ vessel had suffered engine failure and had issued a Pan Pan radio message. (A Pan Pan message means "I need assistance, but it is not life threatening")
The lifeboat was launched at 6.40pm on Monday 12th July to go to the last reported position of the yacht some 18 miles SW of Portland Bill.
Upon arrival, the lifeboat found that the yacht, which was on passage from Dartmouth to Hamble, not only had engine failure but had a battery which was failing, meaning that they would shortly have been without radio communications.
Having established that the four persons on board were all fit and well, the lifeboat took the yacht in tow back to Weymouth.
Arriving at 10.45pm the yacht was moored up close to the Harbourmasters Office.
The lifeboat returned to station refuelled and made ready for the next shout.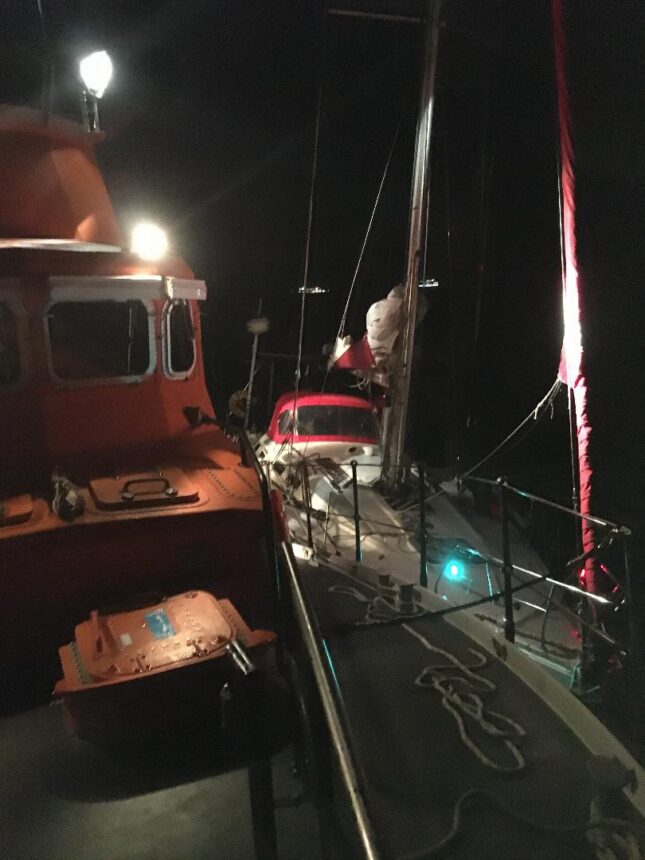 ---