KeeP 106 was very pleased to support, for the first time, the Dorset & Somerset Air Ambulance C2C Cycle Challenge, an annual event now in its 11th year. From 11am hundreds of cyclists had started off from Watchet on Somerset's coast to cycle the 55 miles to West Bay on Dorset's coast. For those who didn't fancy the 55 mile route there was a shorter alternative route starting off at the Royal Oak in Drimpton, also finishing at West Bay. And, for the first time, it rained making the ride rather wet but the riders rose to the challenge and pedalled harder raising a substantial sum of money in the process, the total to be announced later in the year.
There is more information about the Cycle Challenge in this article: One Week until Air Ambulance Cycle Challenge
Below are some interviews to listen to – Tracy Bartram, DSAA Communications Manager, and Bill Sivewright, CEO of the DSAA were broadcast live during the Sunday afternoon programme 'North, South, East & West, whilst the interviews with Emma and the Air Ambulance crew members were recorded. Also there's short interviews with three cyclists immediately after they crossed the finish line. The photos below were taken at the finish point in West Bay.
There are many more photos available to be viewed and downloaded here: https://photos.app.goo.gl/AQWfCwHsbFCQumhy7
Select an interview from the track list below…
Photos by Andy Worth, KeeP 106 (click on a photo to enlarge it)
Photo of Pegasus and crew previously supplied by DSAA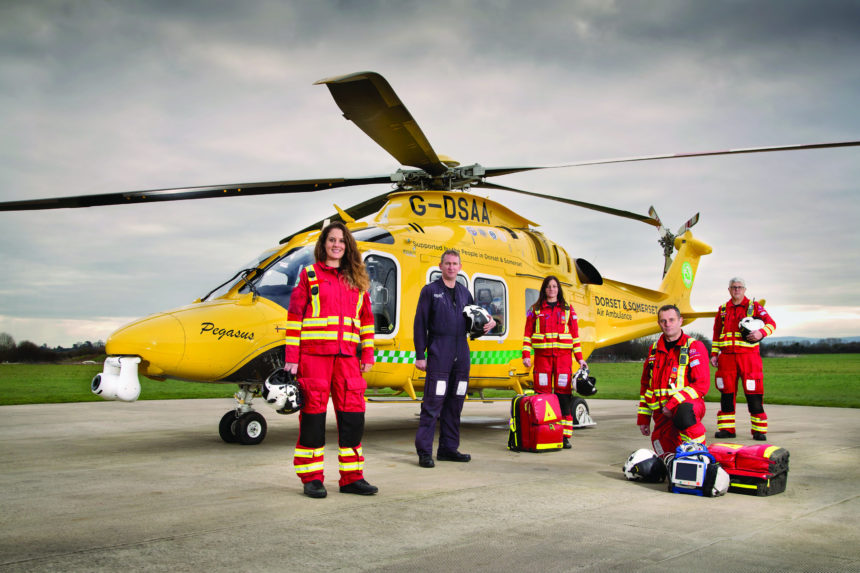 ---