Young people in Dorset have the chance to design some new artwork to help keep pedestrians safer on the county's roads.
The competition, which is being run by Dorset & Wiltshire Fire and Rescue Service on behalf of the Dorset Road Safe partnership, is open until 31 July 2022. Entries can be posters, social media images or animations, and can be hand drawn or made using digital graphics.
The finalists' designs will be shared on social media by @dwfrsroadsafety throughout August, and two winners will be selected in September.
Thanks to the competition's sponsors, there are prizes on offer for each age group – the winner in the 9-12 years category will receive a Monkey World adoption pack, which includes a 12 month membership/free entry to the attraction, and there is a £50 Amazon voucher for the winner of the 13-16 years category, donated by Merck (Gillingham).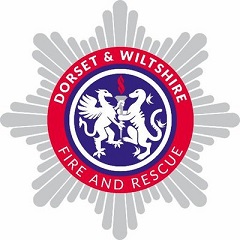 Christine Sharma, road safety manager at DWFRS, said: "Last year, over 100 young people aged between 11 and 19 were seriously injured as pedestrians on Dorset's roads. The two main reasons for these incidents were pedestrians failing to look properly before crossing the road, and drivers not seeing pedestrians.
"This competition, with the message #SeeYouOnTheRoad, is a chance for young people to design artwork that will appeal to other young people, but also shares the importance of looking out for other road users and not being distracted. We're grateful to our sponsors for donating our prizes, and we're looking forward to sharing some exciting designs on our social media during August!"
Mark Jackson, Site Director at Merck (Gillingham), added: "Merck is proud to support Dorset & Wiltshire Fire and Rescue Service with their competition promoting road safety. Merck prioritises health and safety among all employees, and raising awareness of this in the local community is also key. We welcome the opportunity to contribute to this safety initiative and give it our full support."
Full details of the competition, including how to enter, can be found at www.dwfire.org.uk/dorset-road-safety-competition
---