It's been a while due to the pandemic, but the cheeky crooner himself, Darron Garnett 'The Voice Of Cool Swing', will be joining 'The Friends of Greenhill Gardens' for an afternoon of Swing featuring songs from Frank Sinatra, Dean Martin, Nat King Cole, Matt Monro and more. On Sunday 7th August from 2 pm at the Bandstand, Greenhill Gardens, Weymouth.
Darron told KeeP 106: "I cannot believe the last time I was able to play for Friends of Greenhill Gardens was pre-covid in August 2019. It's a treat to be back playing to the crowd from the Bandstand in Greenhill Gardens. With the sea behind you and a lot of laughs with the audience. What more could you ask for on a Summers afternoon?"
You can find out more about Darron's show, future events and the history of the gardens at www.greenhill-gardens.co.uk.
Iain Campbell from the Friends of Greenhill Gardens says: "We are excited to welcome Darron back to the Gardens on the 7th August. He is a firm favourite with the crowds and a great Entertainer. Events like this help us raise money for special projects in the Gardens such as the Millennium Arch and the Bandstand. – So welcome back Darron."
The gardens have been recognised as one of the country's best green spaces and in July of this year, the organisation was awarded Charitable Status by the Charity Commission. The Friends of Greenhill Gardens was formed in 2007. The FOGG's main aim is to encourage everyone to use and enjoy Greenhill Gardens and to work with the Parks Department to raise funds for projects that enhance the gardens.
You can see Darron on Sunday 7th August from 2pm to 4 pm. Playing the Greenhill Gardens bandstand, thanks to Friends Of Greenhill Gardens.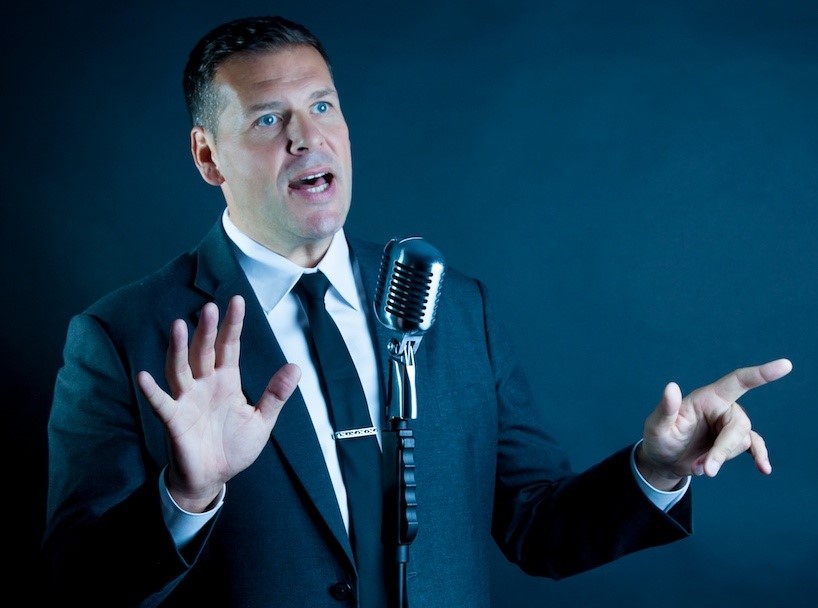 ---