Government has announced today, 19 January, that Dorset Council has been successful in securing £19.5 million of Levelling Up funding, intended for investment in Weymouth.
Dorset Council submitted an ambitious bid to the second round of the government's Levelling Up Fund last summer, with the aim of regenerating Weymouth's waterfront economy. The council will support the government investment by making a financial contribution of £3.5m towards the overall project costs, bringing the total package of investment to  £23m.
Cllr Tony Ferrari, Dorset Council's Portfolio Holder for Property, Assets and Regeneration said:
"To be successful in this second round of funding is great news for Weymouth and shows that it is not 'a forgotten town'. Our bid was ambitious and robust and our continuous lobbying to government has paid off. This fabulous sum of money will significantly help towards regenerating Weymouth.
"In anticipation of this funding announcement, officers have been working on a revised planning application to demolish North Quay. Today's announcement will allow us to quickly present this application and to do the required enabling works to bring this site forward as a prime waterfront location, should we get the necessary planning consent.
"The £19m allows us to put the essential infrastructure in place to attract private sector investment which in turn will lead to new homes being built, increased employment and a more prosperous town.
"We'll now also be able to accelerate the programmed harbour wall maintenance work which will allow regeneration to happen by making Weymouth a sustainable seaside town with robust flood defences, which in turn will attract private investment."
Details of the successful bid
Not everything that formed the first round of bids was included in round two. The successful waterside regeneration bid focusses on three sites in the town centre – the Peninsula, North Quay, and the town centre.
The main focus of the work outlined in the bid includes:
Installation of utility infrastructure and repairs to the harbour walls at the Peninsula and North Quay which will allow proposals from private investors for new residential, commercial and leisure to be invited.
The business case for the Harbour wall repairs is based on bringing work forward by 10 years, so redevelopment can happen sooner.
Land assembly within the town centre which involves purchasing long leasehold interests as we did last year for Weymouth Bowl. This will help generate fresh development opportunities and regain management of the land that the council already owns.
Richard Drax, Conservative MP for South Dorset, said:
"I am delighted at this news; Weymouth has long languished at the bottom of the list for funding. The town has so much to offer and £19m in levelling up funds will go a long way towards the waterfront regeneration plans. I would like to congratulate Matt Prosser and the council officials and others who have worked so long and so hard on this bid."
Council officers have met with civil servants from the Department for Business, Energy and Industrial Strategy today, to discuss the next steps and to agree a rough timescale. Projections suggest the council and government will be in a position to agree a contract for delivery of the projects in the spring.
Cllr Ferrari continued:
"Levelling Up funding is just one of several big sums of money we are lobbying government for. This funding will help us tackle deprivation and regenerate the town's economy. We can now deliver transformational change by repurposing the high street and expanding leisure and recreational facilities in the town, which we know is important to local people.
"We are committed to working with partners and stakeholders to deliver our aspirations, and make Weymouth a great place to live, work and visit."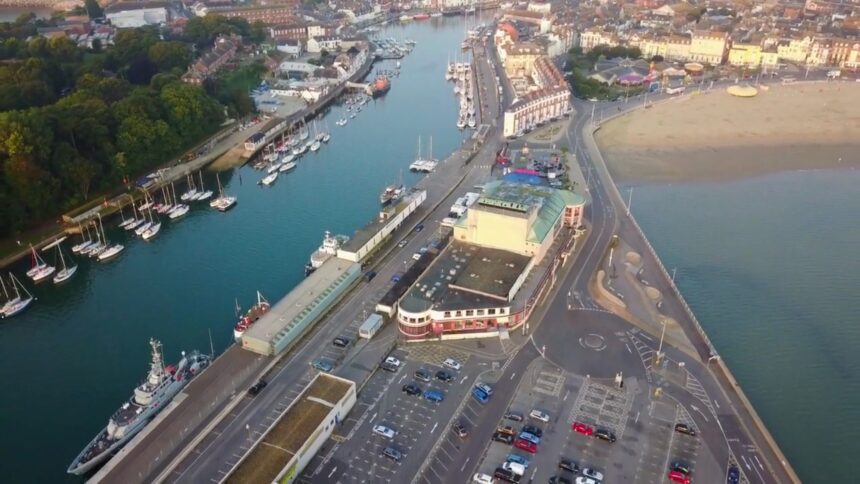 ---