Many sporting fixtures fell victim to the weather on Saturday, both Weymouth & Portland's rugby match at Oakmeadians and Dorchester's game at Yeovil were off as was Dorchester Football Club's fixture away at Harrow Borough, however Weymouth Football Club's National League South clash with Chelmsford City at the Bob Lucas Stadium went ahead.
Our man at the game said the Terras dominated the play for long periods and were head and shoulders the best team on the park, but two lapses in the home defence allowed the Essex Boys to return with all three league points in the bank.
The visitors took the lead in the 28th minute through Reece Grant then in the 39th minute Bradley Ash levelled the scores for the Terras with a well taken strike, but the Essex Boys and very much against the run of play in the final minute of the 90 smashed and grabbed the result courtesy of Simeon Jackson.
Four minutes into overtime Scott Rees received his second yellow card of the afternoon and had the indignity of the walk of shame into the locker room leaving his Terras team mates to see out the remainder of the play one man down.
It wasn't Portland United's day away at Blackfield & Langley either where the Blues went down by two goals to nil in a Wessex League game which was not the start that new manager Kyle Critchell desired.
Bridport's match at Dartmouth was also postponed due to a frozen pitch.
There were only two Tribute League rugby matches in Dorset, North Dorset beat visitors Avonvale by 26 points to 24 at Slaughtergate and Lytchett Minster lost at home against Wimborne Extra First xv by 18 points to 7.
At Lynmoor Road Balti Sports played hosts to Dorchester Sports in a Dorset Premier League match and the Curry Men took a one nil lead into the break then doubled their advantage mid way through the second half. Both goalkeepers were kept busy throughout the afternoon with Dorchester's custodian making a spectacular save diving to his left to deny the Curry Men the match winner, however the men from the County Town began to probe the Balti defence inside the final quarter and scored two late goals to take their share of points back home to Dorchester.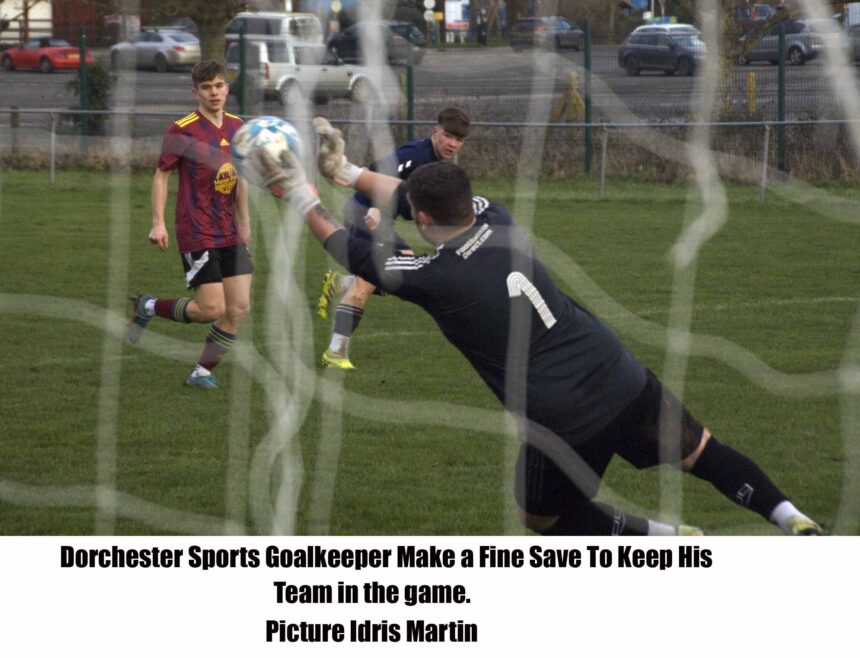 ---