Calling those who have a passion for fashion – a brand-new 'second hand' project is coming to Dorchester!
Dorchester will be hosting a sustainable fashion revolution between the 22rd-29th April. ReThink Fashion Dorchester is all about encouraging people to lessen the environmental impact of fashion through reducing, reusing and recycling. The event includes a range of exciting workshops throughout the week, a clothing 'SwopShop' at Brewery Square, and a fabulous sustainable Fashion Show at the Dorset Museum!
The event is being organised by Dorchester Town Council, The Repair Café Dorchester, UpKeep Sewing, and Pauline Bishop's 'My True Colours' and is launching to coincide with International Earth Day on the 22nd April.
The apparel industry is responsible for 4% of greenhouse gas emissions – the same as the countries of Germany, France and the U.K. combined. Unchecked, fashion production would account for 26% of all carbon emissions by 2050. ReThink Fashion Dorchester is all about celebrating wearing preloved clothing, upcycling, mending and sewing clothing to reduce our carbon footprint and clothing waste.
SWOP stands for sharing with other people! The event will start off with our SwopShop in a lovely shop looking out onto Brewery Square. Drop off your clothing on Saturday 22nd and Sunday 23rd April, and collect tokens to swop for something new (to you).
The shop will be open for swopping between Mon 24th–Sat 29th April with late night opening (until 7pm) on the Tuesday and Friday. Please only bring clothing (not shoes or jewellery) that you would be happy to receive, in adult or teen sizes.
Pauline Bishop from My True Colours said "The fast fashion industry encourages people to constantly buy in order to follow trends, which creates a huge amount of waste. Shockingly, 23% admit to buying an item and only wearing it once before throwing it away. It's time to slow fashion down and appreciate preloved clothing. We hope that our SwopShop will extend the life of clothing that otherwise might go to waste." Pauline will be at the shop every day to answer your colour questions, and help you discover style with sustainability.
The Fashion Show at the Dorset Museum on Thurs 27th April, 7pm–10pm will be a highlight of the week!
The event will encompass all that the event is about with a panel of sustainable fashion experts, shopping from local businesses, and a catwalk finale featuring Dorchester's finest upcycled, handmade and preloved clothing from residents, businesses and charity shops! If you have something you want to show off on the runway please get in touch. Tickets for the event are £5, with limited free tickets available for under 18s and people on a low income. Your ticket will include a drink and nibbles.
Emma Scott from Dorchester Town Council said "With more people demanding sustainable clothing options we wanted the Fashion Show to be an opportunity to find out more about environmentally friendly fashion and be inspired to make changes to their clothing consumption. We want the fashion show to be an opportunity for adults and teens of any gender to share their favourite outfits and motivate others to shop more thoughtfully".
There will also be a number of workshops throughout the week, providing a fun opportunity to develop a new skill and meet like-minded individuals. You will be able to learn how to darn holes, upcycle your clothes to make them more funky, learn about sustainable bridal fashion, as well as take part in other making, repairing and sewing sessions. There will even be a workshop from ShoeTrees to show you how how they can repair your shoes, trainers,  bags, suitcases, belts, in fact a whole host of items in their shop with their incredible team and equipment.
To see the full range of workshops and book a space on any (or all) of them, head to the Facebook page @rethinkfashiondorchester where the programme will be announced soon…! All of the opening hours and details of how the SwopShop will work are also on Facebook and tickets for the Fashion Show can be purchased via Eventbrite.
Emma Teasdale from the Dorchester Repair Cafe said, "The Repair Cafe is a great opportunity to reduce clothing waste. In the UK more than 8 million people throw away repairable clothing. Have you got a pair of jeans with a broken zip, or a split seam on a dress or have a hole in your favourite top? Our volunteers will be here to show you how and also help mend! We hope to see you at our extra special clothing Repair Cafe."
If you are interested in taking part in the event, we are looking for volunteers at our SwopShop and Fashion Show as well as models to show off their favourite preloved, upcycled or handmade clothing. If you would like to take part, please email rethinkfashiondorch@gmail.com
We look forward to everyone joining our fashion revolution!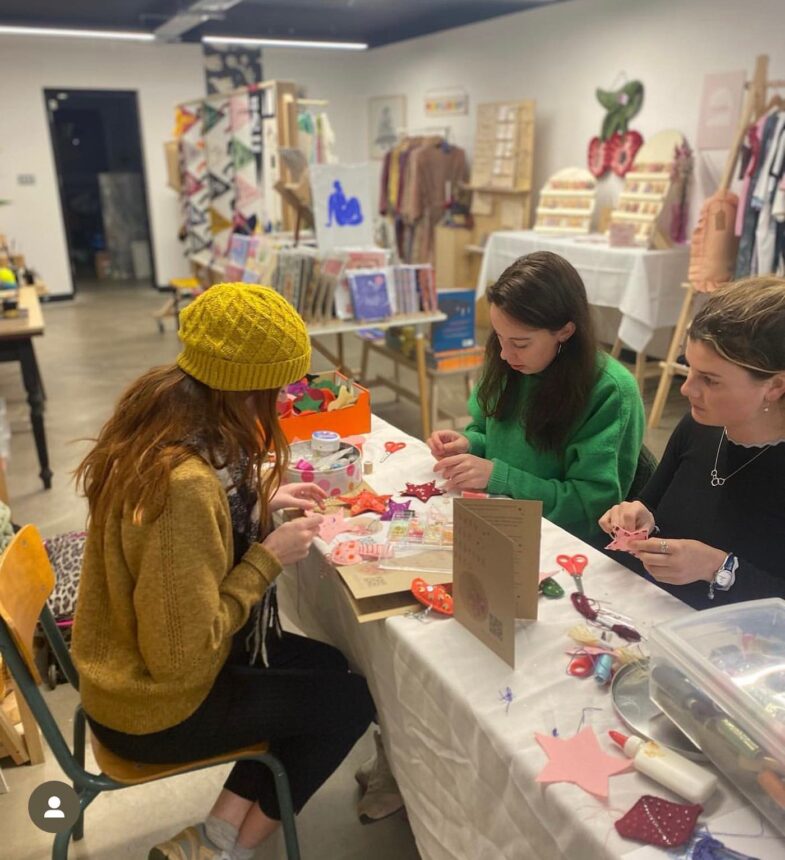 ---