Tuesday September 18th, 2018
A programme of walks, branded 'self-care stomps' are the leading the way to emotional wellbeing at Thorncombe Woods this autumn.
Local therapist Emma Pritchard is using the Dorset County Council owned Thorncombe Woods as the perfect location to hold monthly walks to encourage wellbeing and mindfulness. ... read more
Tuesday September 18th, 2018
A West Dorset smallholder has been ordered to pay £530 and is banned from keeping poultry and pigs for ten years after causing unnecessary suffering to chickens following a court hearing in Weymouth.
On 17 September 2018, at Weymouth Magistrates' Court, Richard Thomas Hansford, ... read more
Monday September 17th, 2018
The Dorset History Centre has been announced as a National Archives finalist in a digital preservation award.
It's one of four shortlisted for Safeguarding the Digital Legacy.
Much of Dorset's history is recorded on paper and photographs which are at risk of deterioration, but information held in ... read more
Monday September 17th, 2018
Volunteers are needed to help Dorset County Council's trading standards run test purchasing exercises.
Some products are age restricted to buy, such as cigarettes and alcohol. Trading standards are responsible for making sure retailers know all about these laws and do not sell these products to ... read more
On air now...and upcoming
Please refresh your browser for the latest info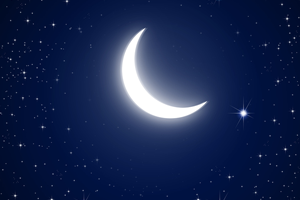 KeeP Breakfast
presenters include Geoff Atherton, Kieran Williams and Rob Mott
KeeP Mornings
Coffee break including Quick Fire Quiz
Ridgeway Magazine
presented by John Shepherd and Andy Venton
Midday Special - Soul and Funk
Latest in Listen Again
Please leave a comment if you wish. The number of comments is shown next to the item heading.
If you would like to become a member of KeeP 106 please download the membership form which you can print, fill in and return to us. Your membership fee contributes towards the substantial running costs of the community radio station.
We need many volunteers including presenters, technicians, production assistants, fundraisers and local event reporters. Full training will be provided for the roles of presenter and technician. If you are interested please get in touch.
We also need advertisers and programme sponsors. If you are a local business and would be interested in advertising on, or sponsoring the new community radio station for Dorchester, or would like to be involved with the station in some way, please get in touch.
We are grateful to our growing list of supporters below
Clicking on a logo below will open the website of that particular organisation or company