Saturday October 20th, 2018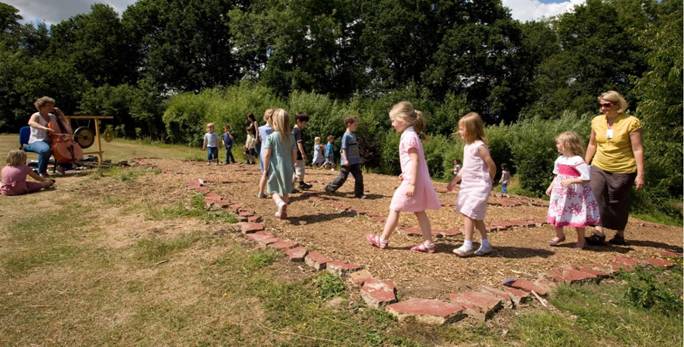 Public Health Dorset is encouraging schools to apply for money to help improve emotional and mental health and wellbeing through physical activity for their whole school community.
All primary, secondary and special needs schools in Dorset have until 5 November to apply for the funding.
The team ... read more
Saturday October 20th, 2018
As part of their anti-fly-tipping activities – which includes the highly successful Tip-Off campaign – the DWP are looking at new ways to fight the blight of the illegal carrying and dumping of waste in Dorset. The recently-published National Rural Crime Survey 2018 shows that ... read more
Saturday October 20th, 2018
Dorset has been celebrating Get Online Week (15-21 October) by announcing a partnership with digital inclusion experts Citizens Online. Around 150,000 of Dorset residents, including Poole and Bournemouth, lack at least one digital skill. Citizens Online is helping to build the county's digital champions programme ... read more
Thursday October 18th, 2018
Dorset has seen an eight per cent increase in reported crime, according to the statistics released today by the Office for National Statistics (ONS) for the 12 month period until June 2018.
The rise in reported crime in the county compares to a national rise of ... read more
Please refresh your browser for the latest info
Saturday 70s and 80s Show
The Saturday Afternoon Non-stop Musical Extravaganza
The Noughties Show
music from the 90s to current hits
Get On The Boogie Train
with Clive Rawlings
What's On in and around West Dorset
November 2018
Click the button below to view a list of events courtesy of www.visit-dorset.com
Dorchester weather
17°
clear sky
humidity: 59%
wind: 3m/s S
H 18 • L 16
Weather from OpenWeatherMap
KeeP 106's programme schedule
Browse the full schedule here
A varied selection of programming includes:
Vast range of popular music

Big bands, Brass bands and Jazz

Classical music

Modern worship music

Specialist music programmes

Feature/magazine programmes

Interviews and reports on local topics

Travel & weather

Live broadcasts from local events
How you can support us
(see below for more details)
Become a Friend Of KeeP106

Volunteer to help run the station

Advertising and Sponsorship
How can KeeP 106 help your small business
By advertising or sponsoring a programme you can make local listeners aware of what you have to offer.
What will it cost?
Our rates are very attractive. Please contact us for more details.




You will also be supporting a not-for-profit company that will, in turn, support local organisations and charities.

If you have a not-for-profit event taking place locally, we will promote it free of charge in our What's On diary.
If you would like to become a member of KeeP 106 please download the membership form which you can print, fill in and return to us. Your membership fee contributes towards the substantial running costs of the community radio station.
We need many volunteers including presenters, technicians, production assistants, fundraisers and local event reporters. Full training will be provided for the roles of presenter and technician. If you are interested please get in touch.
We also need advertisers and programme sponsors. If you are a local business and would be interested in advertising on, or sponsoring the new community radio station for Dorchester, or would like to be involved with the station in some way, please get in touch.