Witness appeal following burglary near Dorchester
Monday September 16th, 2019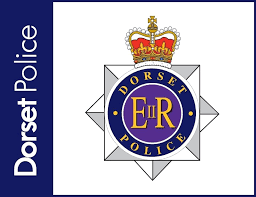 Officers investigating a commercial burglary near Dorchester are appealing for witnesses or anyone with information to come forward.
At around 11.35pm on Sunday 1 September 2019 a burglary occurred at a commercial premises off Dorchester Road in Grimstone.
It is believed ...
read more ►
Update on murder investigation in Weymouth
Sunday September 15th, 2019
A man and a woman arrested in connection with the death of a man in Weymouth have been released from custody while enquiries continue.
Dorset Police was called at 10.17am on Saturday 7 September 2019 by the ambulance service following ...
read more ►
Dorchester Councillors Surgery – Coming Soon!
Saturday September 14th, 2019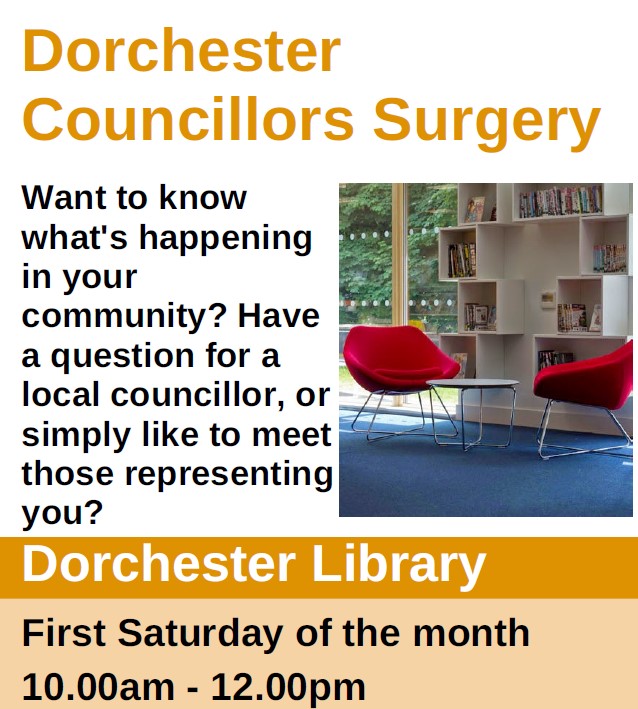 Want to know what's happening in your community? Have a question for a local councillor, or simply like to meet those representing you? As from 5th October Councillors from Dorchester Town and Dorset Councils will be holding regular surgeries ...
read more ►
Murder investigation launched following death of man in Weymouth
Saturday September 14th, 2019
Detectives have launched a murder investigation following the death of a man in Weymouth.
Dorset Police was called at 10.17am on Saturday 7 September 2019 by the ambulance service following reports of the sudden death of a 75-year-old man at ...
read more ►
Warning on use of pest control 'smoke bombs'
Friday September 13th, 2019
Dorset & Wiltshire Fire and Rescue Service is warning people that using pest control 'smoke bombs' can inadvertently trigger fire alarm systems.
Firefighters who were called to a property earlier this week because the smoke alarms were sounding, found the ...
read more ►
Please refresh your browser for the latest info
Rob Mott
KeeP Driving
your daily drivetime show with Rob Mott. Great music, guests, travel and weather information, what's on and local news.
studio@keep106.com
to get in touch.
The All Inclusive Show
presented by Simone Greenfield. Fascinating guests from local organisations and beyond, with in-depth conversations and more. Today Kate Parkman and Chloe Lovell, youth workers from DYCC, and Holly Johnson the editor of Simply Vegan about her vegan lifestyle
Solid Gold 60s
with Geoff Dorsett. The show which does what it says on the tin.
Andy's Time Capsule
presented by Andy Senior. A fine, and often surprising, selection of music including
This Day in Music History.
Try your hand at
Spot the Intro
,
Spot the Middle Bit
and
Spot the Outro
and name the tune in
Reverse-a-Tune
. It's just for fun, but have a go and phone or email Andy with your answer - 01305 267545 or
studio@keep106.com
KeeP Overnight
Music, News and lots of interesting interviews and features from our Listen Again File throughout the night
Today is Mon September 16, 2019
which is day 259 in the year
and this is week 38
What's On
Below is a small example of forthcoming local events. The full What's On Guide includes local Arts Centres and many more activities and events further afield.
September
16th 'The Science of Laughter' Lecture Hall, Thomas Hardye School, Dorchester. 7pm. Talk by Professor Sophie Scott, Professor of Cognitive Neuroscience, Wellcome Trust Senior Fellow. Tickets free: THS or Dorch TIC news@thomas-hardye.net
18th Annual Charity Golf Day by Dorchester Lions. Came Down, DT2 8NR. Raising funds for Mosaic, supporting bereaved children. £30 per person (inc. refreshments). Teams of four. Tee times from 10am. Superb day of golf assured at one of Dorset's most prestigious golfing venues. View poster. Entry and more info here. Also 07762 085828 or 07815 873246 • Andy.Rose01@btinternet.com
19-20 Wellbeing by the Lakes Scupture Park, Pallington DT2 8QU. 10am-5pm. Evening concert 7-10pm. For booking see website  www.wellbeingbythelakes.co.uk
25th Carducci Quartet St Mary's Church, Edward Road, Dorchester 7.30pm Concert with Dorset County Museum Music Society. £15 from Dorch TIC or Dorchester Arts Centre 01305 267992
27th Macmillan Coffee Mornings in Poundbury
Castle View 10.30am. 'Hunt for the Golden Cupcake' and enter the raffle.
The Quiet Space 10am – midday. Coffee and cake plus a raffle and book stall!
Both in aid of Macmillan Cancer Support
27th Drinks in the Clink: Cider Riot Shire Hall, Dorchester 7pm. All things cider with taste and ploughman's nibbles. £10 01305 261849 http://shirehalldorset.org/visit
27th Quiz Night Brownsword Hall, Poundbury. 7 for 7.30pm. With Angus McIntyre  www.brownswordevents.org.uk
27th-28th Angela Brownridge (Classical Piano) Concerts at Tincleton Gallery, The Old School House, DT2 8QR. 7.30 for 8 pm. £15 inc glass of wine. 01305 848909
28th Sonnets, Song and Wine by the New Hardy Players to raise funds for the next Dorchester Community Play. An evening of poetry accompanied by music, song and Tudor circle dance devised by Sue Worth. Ashton Farm Barn near Dorchester, DT2 9HA. 7 for 7.30pm. Tickets £12.50 including a cake and glass of Prosecco or a soft drink. Buy tickets here
29th Dorchester String Orchestra Concert United Church, Dorchester 3.15 pm Classical concert. Retiring collection. 01305 250067 cath_mcmillan@yahoo.co.uk
29th 'Pura Vida – Costa Rica's magical birds' County Hall,  Dorchester DT1 1XJ. 7.15 pm. Talk by Steve Oakes for The South Dorset RSPB Group. Members £3, non-members £4. 01305 265882
Dorchester weather
20°
scattered clouds
humidity: 72%
wind: 5m/s NW
H 21 • L 18
Weather from OpenWeatherMap
Do you have a few hours to spare each week?
Would you be interested in volunteering for your local community radio station?
We are currently looking for someone who could be an admin and programme assistant, a role which may suit more than one person working on different days of the week. Duties would include manning the phones, compiling traffic and travel reports, general admin, research and setting up guests for interviews in programmes. Hours and days would be flexible but would be around 3 hours per day.
If you are interested in joining the friendly team at KeeP 106 please get in touch by emailing info@keep106.com