Motorists Battle The Downpours
Friday October 18th, 2019
Drivers in Dorset have been taking the rough with the smooth today (Friday 18 Oct) as small breaks in the rain brought the sunshine.
Those breaks were few and when the rain did return. it returned in force!
Torrential and persistent ...
read more ►
Road rage incident in Weymouth
Thursday October 17th, 2019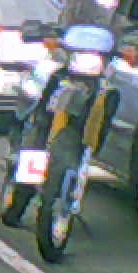 Image appeal following road rage incident in Weymouth
Officers investigating a road rage incident in Weymouth are issuing images of the suspect and his motorcycle.
The incident occurred at around 12pm on Tuesday 24 September 2019 at the traffic lights between ...
read more ►
Cat treated after House fire in Dorchester
Wednesday October 16th, 2019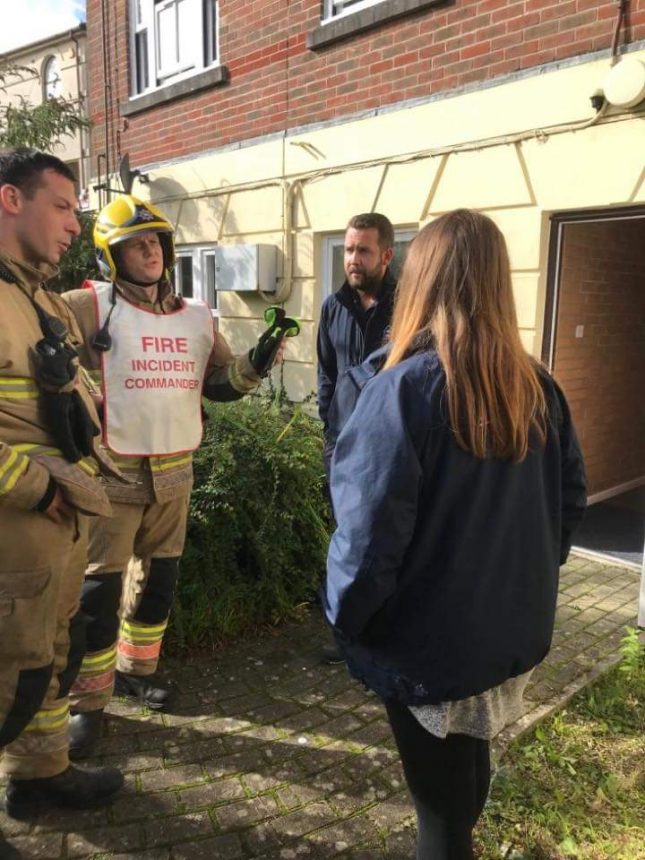 At approximately 11:13hrs Dorset and Wiltshire fire control mobilised two crews from Dorchester and one crew from Weymouth to reports of a property fire in Dorchester.
Upon arrival it was evident there was smoke issuing but reports of the fire ...
read more ►
Next of Kin Appeal – James Frank Johnson
Tuesday October 15th, 2019
The Coroner for Dorset is seeking the assistance of the public to find the next of kin of a man who died in Maiden Newton near Dorchester.
James Frank Johnson, who was 67 years old, died at his home ...
read more ►
Organisations gather to share activities
Tuesday October 15th, 2019
Christian Aid's Dorchester and District committee has invited a range of local justice organisations to run stalls and give information about their activities at a coffee morning on Saturday 19 October.
The event, which takes place at the United Church, ...
read more ►
Please refresh your browser for the latest info
North, South, East and West
your Sunday afternoon features and music programme with Mike Streeter
The Organ Show
with Jim Davis featuring the best of electronic organ music and musicians and, when available, news of the special organ concerts at Bournemouth Pavilion.
Big Bands, Dance Bands and Jazz
Jim continues with another popular show which does what it says on the tin!
The Sunday Pub Quiz
With pen and paper at the ready try your hand at our exclusive quiz and see if you can beat Rob. Quizmaster and question setter - Anita Harries.
Sunday Evening Sequence
our celebration of classical music with Heather and Peter Foster
Dorchester weather
11°
scattered clouds
humidity: 76%
wind: 6m/s NNE
H 13 • L 10
Weather from OpenWeatherMap
Today is Sun October 20, 2019
which is day 293 in the year
and this is week 42
Check out the latest items in our
Listen Again section.
For example:
Plus much, much more in… Listen again
What's On
Some local events from our full What's On Guide which lists a large number of activities and events around the county including Arts Centres.
October
Until 20/10 + 16/11 Dorchester Literary Festival 2019
Various Dorchester venues.  Various times. £10 per event: 15% with purchases of £30+ Book at Dorchester TIC or 01305 267992 www.dorchesterliteraryfestival.com
23rd Jurassic Coast Raptors Rookie Evening
Avenue Stadium, Dorchester. 8pm – 10pm. Dorchester based American Football Team. More players required for 2020 season. Positions for every body size so it is truly an inclusive sport. All equipment will be provided and it is absolutely free of charge. Bring boots with moulded studs, a gum shield and some water. See jurassiccoastraptors.co.uk for more info.
27th Dorchester Repair Café
Sunninghill Community Hall. 10 am – 12 noon. A repair cafe offers tools, materials and specialist help to fix broken household items saving them from landfill. Anyone is welcome to bring an item along, come for a chat, have a coffee or just watch the repairers at work. Help needed with admin, reception, refreshments, and of course repairing. Find us on Facebook and Instagram @dorchesterrepaircafe. Last Sunday of every month hereafter.
27th Cider Making Open Day
Mill House Cider Museum, Moreton Rd, Owermoigne DT2 8HZ. 10am – 4pm. In aid of RSPCA Taylors. A day of Traditional Cider Making during half term! Apples will be crushed and pressed using the antique equipment – a chance for people to see traditional ways of making cider in the flesh! We are also planning Steam Engines, Rural Crafts, as well as Dorset Cider Tasting, Sausage Sizzle, Stalls, Kids activities, Hot Mulled Cider and Dorset Apple cake on sale. Adults £2 Children free. www.millhousecider.com
31st 'Drinks in the Clink: Spells in the Cells'
Shire Hall, Dorchester 7pm. Dressing up encouraged! £30 18+ only. 01305 261849 http://shirehalldorset.org/visit/
November
1st Little Forest'
Village Hall, Moreton DT2 8RE 7pm Food film festival with Screenbites. £8  www.screenbites.co.uk
2nd Prehistoric Dorchester
Dorford Centre Dorchester 9.30 am. In collaboration with Dorset Natural History and Archaeological Society in memory of Peter Woodward. Members £20, Nonmembers £25, Students £15 07780 992799 www.screenbites.co.uk
Do you have a few hours to spare each week?
Would you be interested in volunteering for your local community radio station?
We are currently looking for someone who could be an admin and programme assistant, a role which may suit more than one person working on different days of the week. Duties would include manning the phones, compiling traffic and travel reports, general admin, research and setting up guests for interviews in programmes. Hours and days would be flexible but would be around 3 hours per day.
If you are interested in joining the friendly team at KeeP 106 please get in touch by emailing info@keep106.com