Witness appeal following report of rape in Dorchester
Friday December 6th, 2019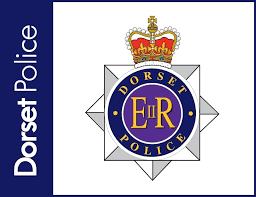 Detectives are appealing for witnesses or anyone with information to come forward following a report of a rape in Dorchester.
Dorset Police received a report at 9.57pm on Thursday 5 December 2019 that a 15-year-old girl had been raped in ...
read more ►
UPDATE. Flood Warning for the South Winterbourne Valley
Thursday December 5th, 2019
The Environment Agency has updated a flood warning as follows – flooding is expected for: Groundwater flooding for Kingston Russell, Winterbourne Abbas, Winterbourne Steepleton, Martinstown or Winterbourne St Martin, Winterbourne Monkton, Winterbourne Herringston and Winterbourne Came.
Immediate action required.
Groundwater levels ...
read more ►
Appeal for information following fail-to-stop collision in Weymouth
Tuesday December 3rd, 2019
Officers investigating a fail-to-stop collision in Weymouth are appealing for anyone with information to come forward.
It was reported that at around 3.30am on Sunday 1 December 2019 a grey van, believed to be a Volkswagen Transporter, was involved in ...
read more ►
Social workers shortlisted for top national awards
Monday December 2nd, 2019
Two social workers from Dorset were shortlisted for prestigious awards in recognition of their outstanding work in supporting vulnerable adults.
Linzi Gow, Specialist Manager with the Adult Access Team at Dorset Council was selected for Team Leader of the ...
read more ►
CCTV appeal following fraudulent bank card use in Weymouth
Monday December 2nd, 2019
Officers investigating the fraudulent use of a bank card in Weymouth are issuing a CCTV image of a man they would like to speak to.
A woman aged in her 30s reported that on Wednesday 27 November 2019 she had ...
read more ►
Witness appeal following assault in Weymouth
Friday November 29th, 2019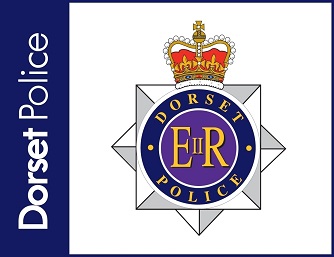 Officers investigating an assault where a man was knocked unconscious in Weymouth are appealing for witnesses to come forward.
Dorset Police received a report at 8.38pm on Tuesday 26 November 2019 of a man with injuries on Chickerell Road at ...
read more ►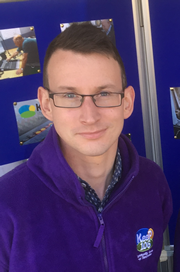 Kieran Williams
Saturday Breakfast
with Kieran Williams
Weekend Extra
presented by Andy Senior. A great selection of music including tunes you may not have heard for a long time and featuring the classic hour and this day in music history
Saturday 70s and 80s Show
The Saturday KeeP It Rock Show
Stafford's World
with Mark Stafford
Get On The Boogie Train
join Clive Rawlings for a fabulous couple of hours of blues and rock. All aboard!
Today is Saturday Dec 7, 2019
What's On
A pick of local events from our full What's On Guide which lists a large number of activities and events around the county including Arts Centres.
December
6th Christmas Quiz Night
Brownsword Hall, Poundbury 7 for 7.30pm Hosted by Nigel Walker  www.brownswordevents.org.uk
6th & 7th Duncan Honeybourne & Katherine Lam
(classical piano duo) Concerts at Tincleton Gallery, The Old School House, DT2 8QR. 7.30 for 8 pm. £15 inc glass of wine. 01305 848909 info@tincletongallery.com
7th Various Christmas Concerts in Dorchester
'Christmas Oratorio', JS Bach St Mary's Church Dorchester 6 for 7pm. £16/£12 online or from Harmony Music 01305260458 disabled access. www.dorchesterchoralsociety.org
Christmas Band Celebration Dorford Centre, Dorchester 7pm. C Coy 6 Rifles with the Salamanca Band and Bugles of The Rifles. Retiring Collection.
Encore Singers Christmas Concert United Church Dorchester. 7.30 pm. With guest artists, Crossways Handbell Ringers. Admission free. Retiring collection for Action for Children. Refreshments during the interval. Full details here.
7th Christmas sale
Piddlehinton Village Hall. 10am-12.30pm. Variety of stalls selling Gifts, cakes and stalls. Children's corner, raffle. 50p entrance
7th/8th Nativity Exhibition
Martinstown Church. 2pm – 5pm. 40+ nativity scenes, some little, some very large and some from around the world, which have been loaned for the occasion by folk within the parish and beyond. Also a children's corner. Free admission. Refreshments available (donations requested). Come and have a relaxing hour or two and enjoy a glass of punch and a mince pie too.
8th Christingle Service
St Mary's Church Dorchester. 4.30pm. To celebrate the work of the Children's Society.
8th Dorchester Christmas Vegan Market
Dorchester Corn Exchange 10am-3pm. wdveganevents@gmail.com
11th Ridgeway Singers and Band Christmas Concert
Weymouth Library. 7 pm. £8 from Weymouth Library (01305 762410) or https://www.eventbrite.co.uk (search for 'Ridgeway'). See full details here
12th/13th Christmas in the Courtroom
New Hardy Players present a dramatic and musical celebration of Yuletide directed by Tim Laycock. Shire Hall, Dorchester. 7.30 pm. £15 including seasonal refreshments. 01305 261849 or www.shirehalldorset.org . In aid of Dorchester Poverty Action. Full details here.
14th Christmas at Shire Hall
Shire Hall, Dorchester. 10am – 4pm. Father Christmas and festive slime acitvities (extra cost). Handbells 3pm. Usual admission fees apply.  www.shirehalldorset.org/visit/
15th Ridgeway Singers and Band Christmas Concert
St Christopher's Church, Winfrith Newburgh. 4 pm. Adults £7, under 18 £5, family £20. 01305 853783 or Winfrith Village Stores, or book online at www.artsreach.co.uk. See full details here
Are you involved in a local non-profit organisation?
Would you like to inform our listeners of your work or promote an event?
We can provide an important link to the local community and often invite representatives of non-profit organisations to take part in our programmes thereby spreading the word.  Also we are happy to promote a local not-for-profit event, free of charge, both in our What's On Diary which is broadcast on air and published in our What's On section of this website.
If you would like to take part in a programme please get in touch by emailing info@keep106.com.
If you have a not-for-profit event to publicise email the details to events@keep106.com.