24 hour Devon to Dorset challenge
Wednesday July 8th, 2020
Why Matt's 24 hour Devon to Dorset challenge is so much more than a sponsored walk.
When it comes to his relationship with Weldmar Hospicecare, Matt Smith is not only the charity's Director of Fundraising and Marketing. He's recently spent ...

read more ►
MP intervenes to save a million overnight stays in West Dorset
Tuesday July 7th, 2020
More than a million overnight stays in West Dorset's holiday parks and campsites have been saved, due to timely intervention by Chris Loder MP, leading to Government restrictions for the sector being eased from 4th July. Visitors have started ...

read more ►
Top tips on making the most of shopping trips as restrictions ease
Tuesday July 7th, 2020
With various retailers now re-open and new health and safety measures put in place, Dorchester's Brewery Square is helping advise shoppers how to make the most of their shopping day out.
Charlotte Spracklen, centre manager at Brewery Square, told ...

read more ►
New digital resources support safer driving
Tuesday July 7th, 2020
As lockdown eases and more people take to the roads, Dorset & Wiltshire Fire and Rescue Service has produced three new digital resources to promote safe driving.
They can be found at www.dwfire.org.uk/road-safety-during-covid-19 and include links, ...

read more ►
Monday July 6th, 2020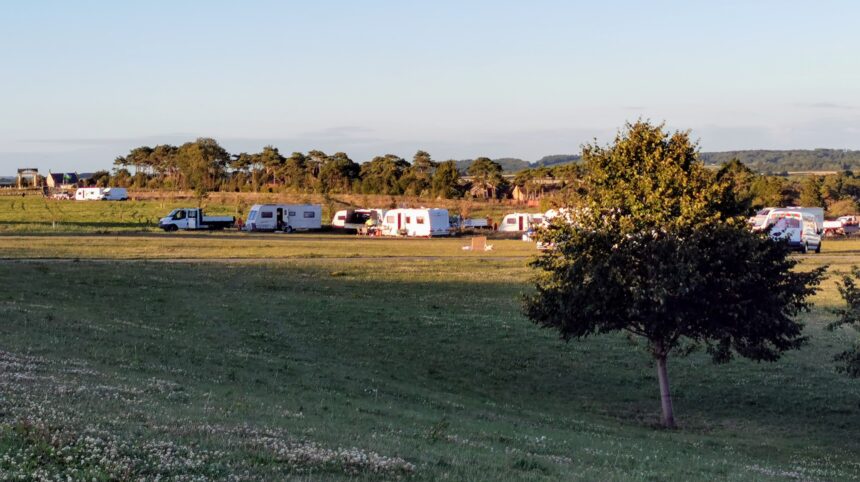 Travelers have arrived at The Great Field in Poundbury.
Around 10 caravans and other vehicles are on the field, including horses.
Work is due to begin on the Pavilion and whilst families are starting to enjoy this green space once again, ...

read more ►
Appeal for witnesses following reported collision in Weymouth
Monday July 6th, 2020

Officers investigating a reported road traffic collision in Weymouth are appealing for witnesses or anyone with relevant dashcam footage to come forward – with one man arrested.
Dorset Police received a report at around 5.10pm on Sunday 5 July 2020 ...

read more ►
KeeP Overnight
Eight hours of music & memories, with the latest news on the hour and an item from our Listen Again file each hour
KeeP Breakfast
Geoff Atherton, the Host with the Toast, is back to present the breakfast show with Style on your Dial. Good music, weather and travel information.
studio@keep106.com
or 01305 267545 to get in touch.
Thursday @ 11 with Andy Senior
After the recent problems that occurred at Durdle Door and Lulworth we hear from Unitary Councillor Laura Miller about her experience of visitors to the area • We also have a scoop (pun intended) and talk to Patrick Ward from award winning Purbeck Ice Cream.
A listener comment:
"This is not a station to just use as 'wallpaper' in the background, it is a serious alternative for the Dorset listener who wants a hybrid mix of the mainstream BBC radio stations with an added local and community emphasis. … It is remarkable that this is run by volunteers as the standard is so high."
What's On
Our What's On section is very slowly building again. Currently we have information on which Markets and Gardens are open, plus a few events which are either online or physically taking place. Also Artsreach are hosting online theatre and music events and you can find a link on our What's On page.
Dorset Art Weeks – The Auction!
Tuesday July 7th, 2020
Over many years the Dorset Art Weeks event has been a much valued and important local event for both artists and public alike. Sadly this years event has, like so many, been cancelled due to the pandemic. But all ...
Read more and listen to this audio
Dorchester's Storehouse Church – a lifeline for those in need
Monday July 6th, 2020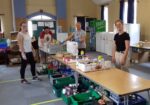 KeeP 106 was pleased to be invited to visit Dorchester's Storehouse Church which is the hub of Dorchester Community Kitchen and has been set up as a food bank since the Covid crisis began. Rob Mott went along and ...
Read more and listen to this audio
Sunday July 5th, 2020
Today: The final part of Peter Gill's one-man play 'Meet Tommy Atkins' • Also hear how Britain's tourist industry is coping under the 'new normal' as Professor Anna Leask paints the general picture, and Richard Smith of the

Read more and listen to this audio
Play It Safe – your passport to a pint!
Saturday July 4th, 2020
With pubs and restaurants starting to open again, Government guidelines say that establishments should collect customers' contact details, plus date and time of arrival and departure, etc, to support NHS Test and Trace in the event of Covid-19 infection. ...
Read more and listen to this audio
Concerns surrounding a plaque in a Dorchester church
Thursday July 2nd, 2020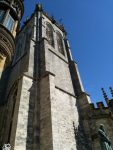 The Black Lives Matter movement, and recent discussion about memorials to white supremacy, have focused attention locally on the Gordon plaque in St Peter's Church, Dorchester. John Gordon was a plantation owner involved in the bloody suppression of a ...
Read more and listen to this audio