the community news that matters
The Coast to Coast Cycle Challenge returns for 2024
Friday December 8th, 2023
Dorset and Somerset Air Ambulance has announced that online registration is NOW OPEN for next year's Coast to Coast Cycle Challenge, which takes place on Saturday 18th May 2024.
The ever-popular event is not designed as a race and ...
read more ►
Man charged with causing death by dangerous driving in Weymouth
Friday December 8th, 2023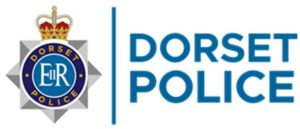 A man has been charged and is due to appear in court in connection with a fatal road traffic collision in Weymouth.
Dorset Police was called to a report of a collision involving a Mercedes Sprinter van and a pedestrian ...
read more ►
UPDATED: Weekend Sports Preview
Friday December 8th, 2023
UPDATE: Bridport Football Club's match at the St Mary's Stadium on Saturday against Elburton Villa has been postponed due to a waterlogged pitch.
It's FA Trophy 3rd round day on Saturday and Weymouth's Football Club's Senior Men's squad travel to ...
read more ►
Assault in Weymouth – witness appeal
Friday December 8th, 2023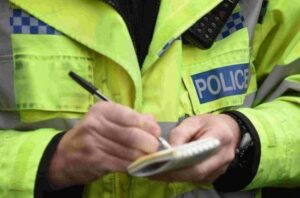 Officers investigating an assault in Weymouth are appealing for witnesses or anyone with information to come forward.
It is reported that at around 1.25am on Sunday 3 December 2023, a man was assaulted in Mitchell Street.
The victim, a man in ...
read more ►
Further arrest following reported disturbance involving knives in Weymouth
Wednesday December 6th, 2023
Detectives have made a further arrest as they continue to investigate a reported disturbance that took place in Weymouth.
At around 3.10am on Sunday 3 December 2023 officers were called to reports that a group of people were walking around ...
read more ►
Elizabeth Frink's work goes on display 30 years after her death
Tuesday December 5th, 2023
Thirty years after her death, the first ever exhibition dedicated to Elisabeth Frink's time in Dorset will showcase over 80 sculptures, drawings and prints at Dorset Museum, including the working plasters that informed the final bronze sculptures that have ...
read more ►
Nurturing Young Talent in Dorchester
Monday December 4th, 2023
Two young Dorchester singers will be taking solo parts in next Saturday's concert by Dorchester Choral Society which takes place at St Mary's Church from 7.30pm
The concert is called "From Darkness to Light" and features music by Purcell, Bruckner ...
read more ►
Delightfully Different, every time
Nick Billings
Weekend Xtra
Presented by Nick Billings
DT @ 1
David Taylor with two hours of music and the stories behind the tracks
KeeP It Folk
Andy Worth explores the world of folk music and beyond
Whatever Next?
Sit back and relax with Andy Baker who takes to the air with an hour of all kinds of music for all kinds of people, from the Beatles to Bach, and much more, with a surprise or two
Stafford's World
3 hours of great music and memories with Mark Stafford
Get On The Boogie Train
Clive Rawlings is your train driver for a fabulous couple of hours of blues/rock. All aboard!
Click this image to enlarge it
Is your organisation running an event which the community needs to know about? You can promote a charitable or non-profit event on our popular What's On page, FREE OF CHARGE, to boost interest.
Below are the next 5 upcoming events. There's much more in the Local Events Diary…
On demand, at your convenience
Julia's House Choir release their Christmas song featuring James McVey
Saturday December 9th, 2023
The choir from Julia's House Children's Hospice has released a Christmas charity single, their version of Silent Night, which features James McVey, singer/guitarist with The Vamps. Andy Senior invited Dave Hutchings from Julia's House to tell us more about ...
see more and listen to this audio ►
A Salvation Army survey reveals people are struggling this Christmas with the cost of living
Friday December 8th, 2023
The findings of the research come as little surprise to The Salvation Army, whose officers are preparing for increased demand for their help this Christmas. However, The Salvation Army is working hard to help those in need and is ...
see more and listen to this audio ►
Financial Conduct Authority warn against Loan Fee Fraud
Friday December 8th, 2023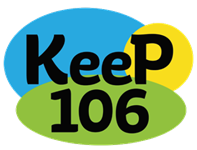 On Wednesday (6th) the Financial Conduct Authority issued a warning on Loan Fee Fraud – where people pay an admin or set-up fee for a loan they never receive. Their warning came as figures suggest more people will be ...
see more and listen to this audio ►
Not long now until BEEREX 2024
Monday December 4th, 2023
Tickets for the 35th Dorchester Beerex held in the Corn Exchange, Dorchester are now on sale from December 1st. The annual event is now firmly fixed in the calendar and is one of Dorchester's biggest fund raising events. Rich ...
see more and listen to this audio ►
Local writer Jade Leahy publishes new children's book
Sunday December 3rd, 2023
Jade Leahy is not only a user and supporter of Riding for the Disabled Association (RDA) but a writer of books which reflect her own experiences that are aimed at children to make them aware of how enabled life ...
see more and listen to this audio ►
Are you an older person needing to borrow money? This may help
Monday November 27th, 2023
Sometimes, older people may find that their interest-only mortgage is coming to an end and all of a sudden the lender is calling the debt in – in other words the amount of the original loan, often many thousands ...
see more and listen to this audio ►