Friday February 15th, 2019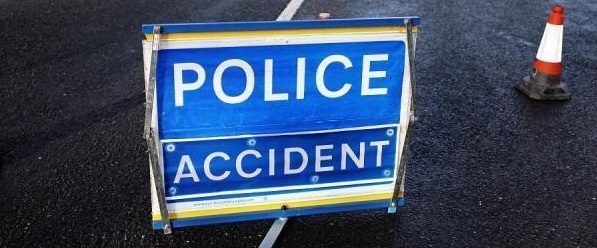 Officers investigating a fatal road traffic collision in Dorset are appealing for witnesses or anyone with information to come forward.
At 12.22pm today, Friday 15 February 2019, Dorset Police received a report of a collision on the C13 by the ... read more ►
Friday February 15th, 2019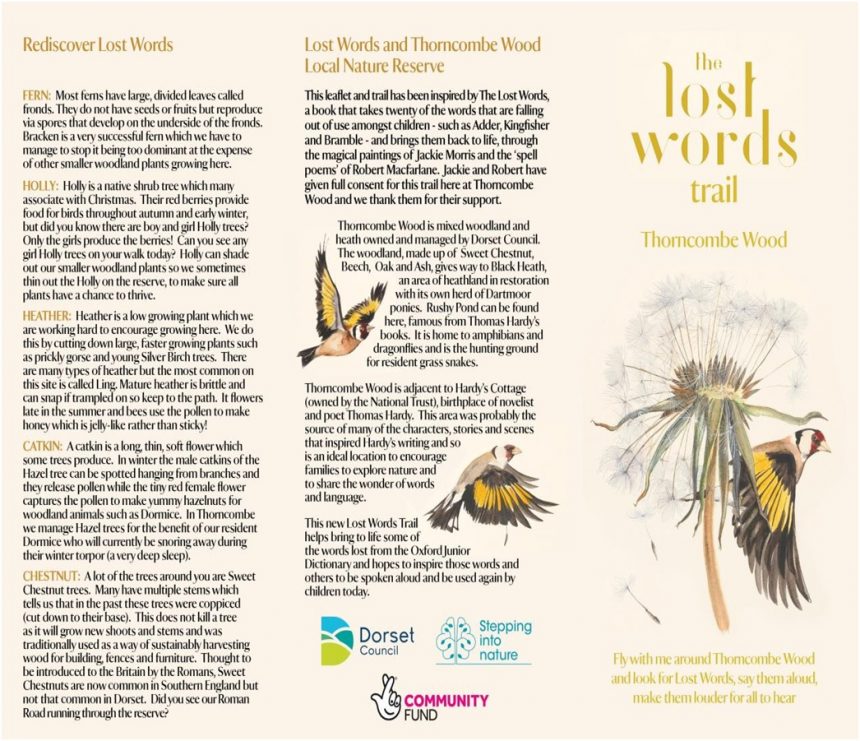 Thorncombe Woods, near Dorchester, has a new 'Lost Words' trail for visitors to follow, inspired by the book of the same name by Robert MacFarlane and Jackie Morris.
The Lost Words celebrates the once-common 'nature' words – including acorn, wren, ... read more ►
Friday February 15th, 2019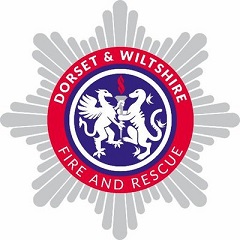 Dorset & Wiltshire Fire and Rescue Authority has approved a budget of £55.8 million for 2019-20.
At its meeting yesterday (12 February), the Authority agreed to increase its share of the council tax by 4p per week for Band D ... read more ►
Friday February 15th, 2019
The High Sheriff of Dorset, Mrs Jacqueline Swift, has recently awarded two Fire Cadets with certificates of recognition as a way of saying 'thank you' for their support at prestigious events across the county over the past year.
Daisy Brown, ... read more ►
▼ On air now...and later ▼
Please refresh your browser for the latest info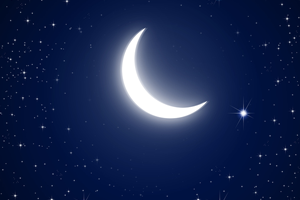 KeeP Overnight
Music, News and the Listen Again File with features and interviews throughout the night
KeeP Breakfast
presented by Alan Downton. Music, chat, travel and weather
KeeP Mornings
Coffee break including Quick Fire Quiz
What's On
in West Dorset, courtesy of Dorchester TIC
visit-dorset.com
Click the button below for a PDF of events or select 'What's On' from the menu above
Check out our new programmes:
Military Bandstand – by popular request, the best in military band music presented by Jim Davis –

coming soon

on Tuesdays at 7pm
Three new shows from Geoff Dorsett – 
Solid Gold 60s – Mondays 7pm
Kick Up The 80s – Tuesdays 8pm
Supersonic 70s – Thursdays 7pm
Then there's
John's Alphabet – Wednesdays at 1pm
presented by John Williams
and…coming soon
Stafford's World  – Saturdays at 6pm
with Mark Stafford
Need something to listen to during the night?
Try this…
KeeP Overnight – Music, News and the Listen Again File with features and interviews from midnight till 8am
Dorchester weather
9°
mist
humidity: 87%
wind: 6m/s S
H 9 • L 9
Weather from OpenWeatherMap
How you can support KeeP 106
Become a Friend Of KeeP106

Volunteer to help run the station

Advertising and Sponsorship
How can KeeP 106 help your small business
By advertising or sponsoring a programme you can make local listeners aware of what you have to offer.
What will it cost?
Our rates are very attractive. Please contact us for more details.




You will also be supporting a not-for-profit company that will, in turn, support local organisations and charities.

If you have a not-for-profit event taking place locally, we will promote it free of charge in our What's On diary.
Contact KeeP 106 (also see our Contact page)
Click the appropriate email address below to send a message via your email app or click the 'contact form' link
If you would like to become a member of KeeP 106 please download the membership application form which you can print, fill in and return to us. Your membership fee contributes towards the substantial running costs of the community radio station.
We need many volunteers including presenters, technicians, production assistants, fundraisers and local event reporters. Full training will be provided for the roles of presenter and technician. If you are interested please get in touch.
We also need advertisers and programme sponsors. If you are a local business and would be interested in advertising on, or sponsoring the new community radio station for Dorchester, or would like to be involved with the station in some way, please get in touch.