Monday January 21st, 2019
Since 2012, the number of people killed and seriously injured on Dorset's roads has shown a sustained fall.
In 2012 it was 355, in 2018 with figures to be confirmed, it was 239, a reduction of slightly more than ... read more
Monday January 21st, 2019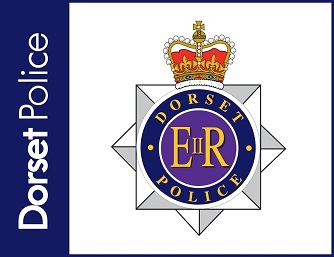 Officers investigating an assault in Weymouth are appealing for any witnesses or anyone with information to come forward.
At around 2.30pm on Friday 18 January 2019 two women went to intervene in an altercation between a man and a woman ... read more
Sunday January 20th, 2019
Detectives are appealing for information from the public after a man was found with a head injury in Weymouth.
Dorset Police was called by the ambulance service at 9.54pm on Saturday 19 January 2019 to reports that a man aged ... read more
Wednesday January 16th, 2019
A dedicated team of community support workers has been set up to provide short term care to frail and vulnerable people living in the most remote parts of North Dorset.
Dorset HealthCare's new Community Support Worker Service offers care for ... read more
▼ On air now...and later ▼
Please refresh your browser for the latest info
KeeP Driving
with Rob Mott. Great music, special guests, travel and weather information, what's on and local news.
studio@keep106.com
to get in touch.
Curtain Up
Jim Davis presents music from stage and screen
Tuesday Evening on KeeP
A musical miscellany
KeeP Overnight
Music, news, features and interviews throughout the night
Dorchester weather
5°
light intensity shower rain
humidity: 75%
wind: 3m/s W
H 6 • L 5
Weather from OpenWeatherMap
KeeP 106's programme schedule
Browse the full schedule here
A varied selection of programming includes:
Vast range of popular music

Big bands, Brass bands and Jazz

Classical music

Modern worship music

Specialist music programmes

Feature/magazine programmes

Interviews and reports on local topics

Travel & weather

Live broadcasts from local events
How you can support us
(see below for more details)
Become a Friend Of KeeP106

Volunteer to help run the station

Advertising and Sponsorship
How can KeeP 106 help your small business
By advertising or sponsoring a programme you can make local listeners aware of what you have to offer.
What will it cost?
Our rates are very attractive. Please contact us for more details.




You will also be supporting a not-for-profit company that will, in turn, support local organisations and charities.

If you have a not-for-profit event taking place locally, we will promote it free of charge in our What's On diary.
Contact KeeP 106 (also see our Contact page)
Click the appropriate email address below to send a message via your email app or click the 'contact form' link
If you would like to become a member of KeeP 106 please download the membership application form which you can print, fill in and return to us. Your membership fee contributes towards the substantial running costs of the community radio station.
We need many volunteers including presenters, technicians, production assistants, fundraisers and local event reporters. Full training will be provided for the roles of presenter and technician. If you are interested please get in touch.
We also need advertisers and programme sponsors. If you are a local business and would be interested in advertising on, or sponsoring the new community radio station for Dorchester, or would like to be involved with the station in some way, please get in touch.