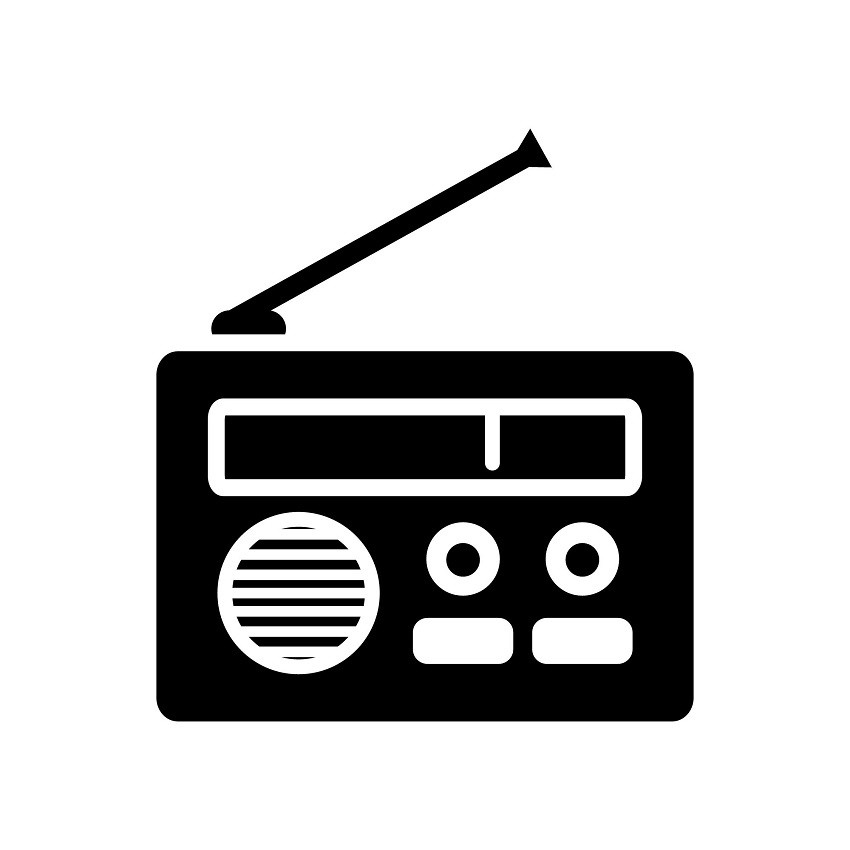 By tuning an FM radio to 106.3 MHz in the central southern area of Dorset. Please fully extend the aerial and adjust the angle to get the best reception. Also, experimenting with the actual location of the radio within your house can improve reception. But if you are in an area where reception is less than perfect you can always hear us via the Internet using one of the methods below.
On a computer, smartphone, tablet
On a computer – just click on the 'Listen LIVE online' button at the top of every page of this website and our web player will be launched. The player opens in a new window so you can continue browsing the site if you wish. If the audio does not start automatically press the Play button to listen.
On a smartphone or tablet – you can install either the Tunein or Simple Radio apps if you wish (note: the free versions of some apps are supported by  adverts, either displayed within the app or presented in audio form before connecting to our stream, but these have no effect on your listening pleasure). In either app search for KeeP 106 and add the station to your favourites. Alternatively, the web player, as on a computer, will also work in a web browser on a smartphone or tablet. Therefore there is no need to install anything.
If you have the means to do so you could connect your device to a hi-fi system, via a cable, or wirelessly to a Bluetooth speaker to get better sound quality
On smart speakers such as the Amazon Echo and Google Home.
Tunein is already installed on the Echo so you just need to issue a voice command along the lines of "Alexa, play KeeP 106". You can also ask Alexa to enable the Simple Radio 'skill'. The command will then be "Alexa, ask Simple Radio to play KeeP one-hundred-and-six".
Likewise, Tunein is also used on a Google Home speaker and the command should be "Hey, Google, play KeeP 106 on Tunein."
On Tunein an advert, unrelated to KeeP 106, is played before connecting to our stream. This only lasts for around 30 seconds or so.