Car fire closes Puddletown Bypass
Saturday July 31st, 2021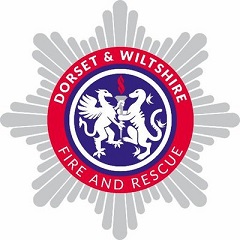 Dorset & Wiltshire Fire and Rescue reported at 13:25 that two fire crews attended a car fire on the A35 Puddletown bypass near Bere Regis. One vehicle had been been fully involved in fire.
Firefighters used two hose reels and ...

read more ►
Update – man missing in the Weymouth area located
Saturday July 31st, 2021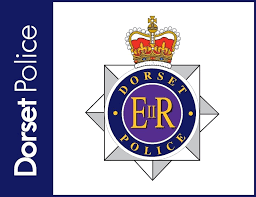 Officers searching for missing man Scott Deakin in the Weymouth area are pleased to confirm he has been found safe.
Scott was reported missing having last been seen in the area on the evening of Friday 30 July 2021.
Following searches ...

read more ►
Lions Fundraising Busk Bonanza
Friday July 30th, 2021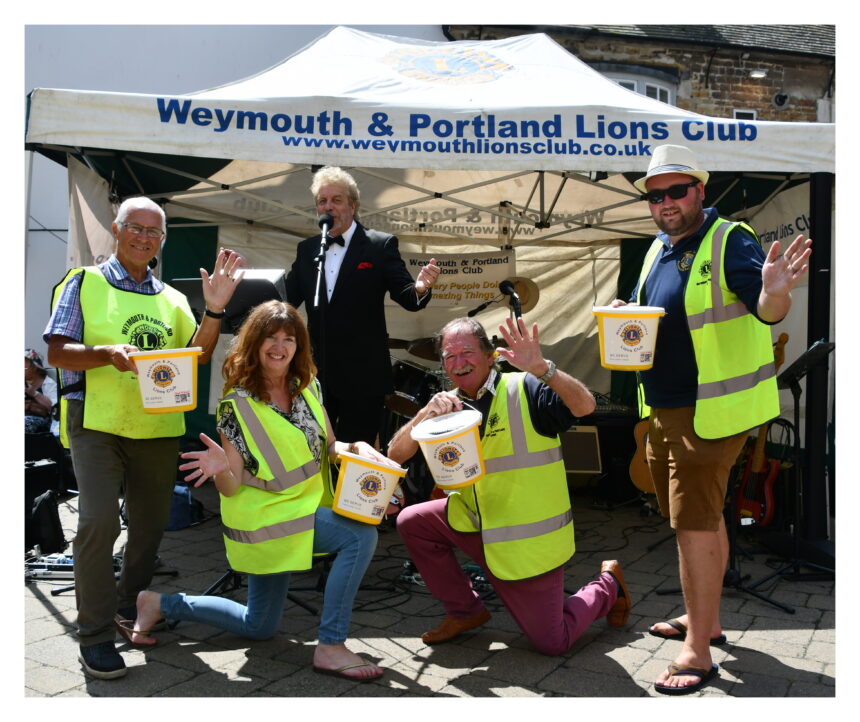 Weymouth & Portland Lions roared back after a year's absence with their ever-popular live music street busk.
The Lions entertained the Weymouth crowds with a wide variety of live music events, including Replay, Julie Storey's 'Let's Dance', Abbi Brewster, Anniemac ...

read more ►
MP's 'call for action' answered for Dorchester South
Friday July 30th, 2021
West Dorset MP Chris Loder's campaign to improve the condition of one of West Dorset's flagship railway stations was given a boost earlier this month, when work finally began on the construction of a new boundary fence in the ...

read more ►
Litter heroes take on summer challenge
Friday July 30th, 2021
Over the month of June, 120 litter heroes took part in a month-long litter picking challenge in their local areas of Dorset. Signed up to the challenge were a real mix of participants, from families with young children, to ...

read more ►
Covid-19 cases dropping across the county
Friday July 30th, 2021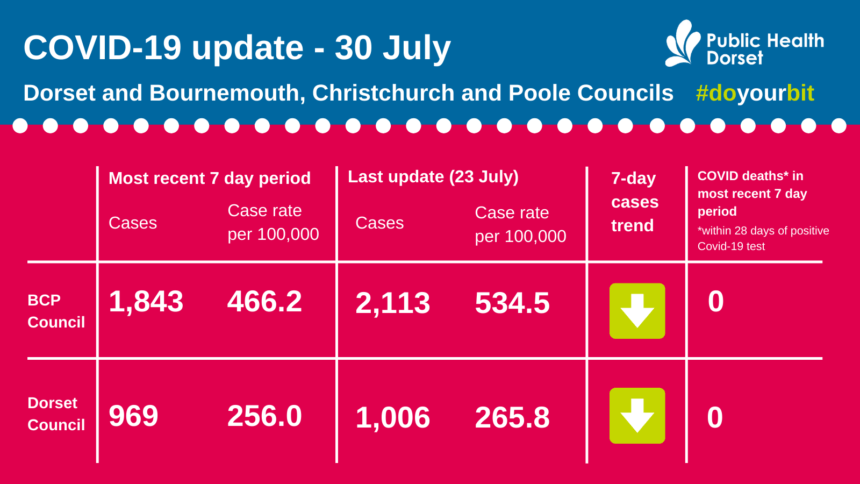 Public Health update on COVID-19 in Dorset. In line with the national picture, we have seen a decrease in COVID-19 cases across the county over the past week.
The Dorset Council area case rate has decreased slightly from 265 per ...

read more ►
Covid update for Dorset 23 July
Saturday July 24th, 2021
Stay safe and help prevent the spread of COVID-19
As England has moved into Step 4 and most legal restrictions have been lifted, everybody needs to continue to act carefully and remain cautious.
The requirement to wear face coverings in law ...

read more ►
Warning to drivers from Highways England
Friday July 23rd, 2021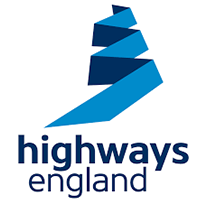 Drivers are being urged to take extra care on motorways and major A roads overnight and through the weekend due to the potential for heavy rain.
Following Met Office yellow warnings for rain, wind and thunderstorms, through tonight, tomorrow and ...

read more ►
Council to remove Westham Bridge Cycle Shelter
Friday July 23rd, 2021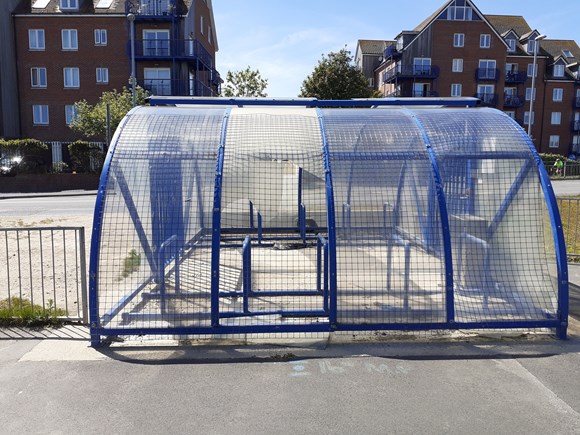 Officers in the Highways team at Dorset Council will begin removing the old bike shelter on Westham Bridge in Weymouth after a recent survey showed overwhelming support for relocating the facilities.
As reported early last month, the existing cycle shelter ...

read more ►
Witness appeal following assault in Weymouth
Friday July 23rd, 2021

Officers are appealing for witnesses or anyone with information to come forward following an assault in Weymouth.
At around 7pm on Monday 19 July 2021 the victim – a 16-year-old girl from Somerset – approached a group of people on ...

read more ►
Raising funds for Air Ambulance….by auctioning his classic car!
Thursday July 22nd, 2021
Ron Kingman is auctioning his 1948 MG TC classic car on Friday 30th July and is hoping that it will raise thousands of pounds for Dorset and Somerset Air Ambulance (DSAA).
After approaching South Western Vehicle Auctions (SWVA) in Poole, ...

read more ►
Shire Hall launches its first Memory Cafe
Thursday July 22nd, 2021
On Monday 2nd of August, Shire Hall Historic Courthouse Museum will be launching a Memory Cafe, a relaxed drop-in session for those with memory difficulties and their carers and/or family members.
The sessions will run from 1 0AM-12PM every first ...

read more ►
Blue light services in Dorset expecting a busy weekend
Friday July 16th, 2021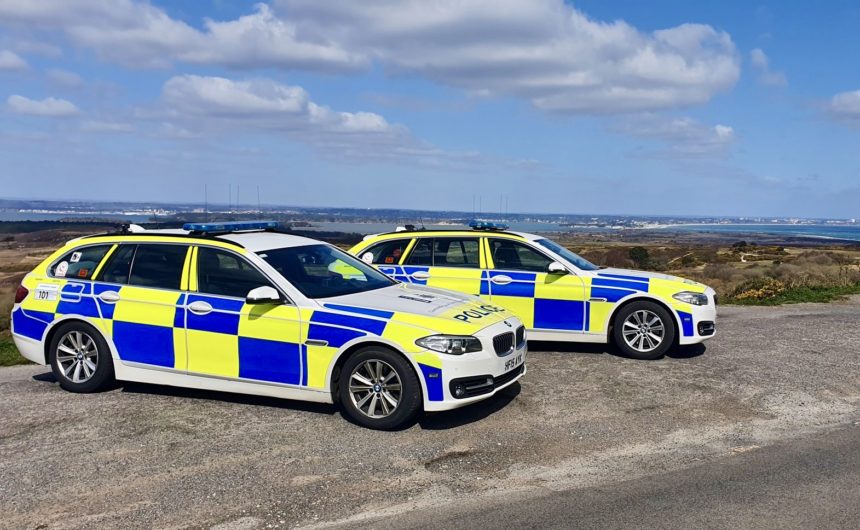 Emergency services in Dorset have met to discuss resilience issues in the county and are working together to ensure a safe level of service is maintained across the weekend.
The ambulance service, Dorset Police and the county's hospitals are currently ...

read more ►
Covid cases in Dorset below average for South West
Friday July 16th, 2021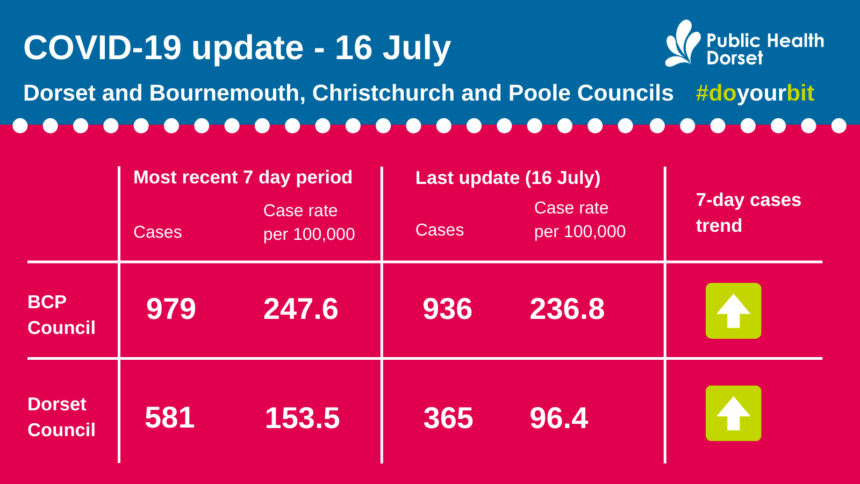 The latest public health update on COVID-19 in Dorset shows that, whilst cases of COVID-19 continue to rise across the county, case rates in both the Dorset Council and BCP Council areas are below the average rates for the ...

read more ►
People in Dorset urged to have second jabs at eight weeks
Friday July 16th, 2021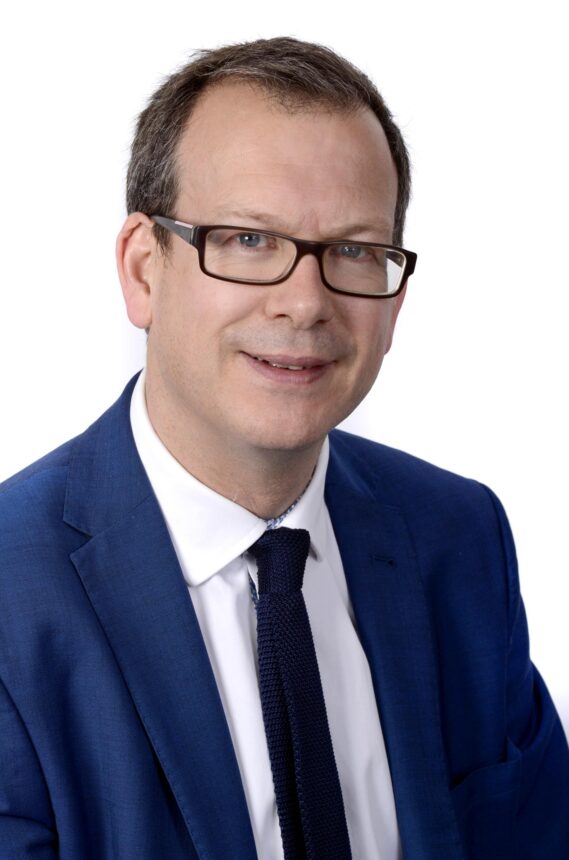 People in Dorset are being urged to bring forward their second life-saving COVID-19 vaccination to eight weeks to protect themselves and others.
They can either attend a walk-in clinic or rebook their appointment at one of the many vaccine clinics ...

read more ►