Latest Covid information
Covid-19 cases in the Dorset Council area: 167 cases in the last 7 days, 44.1 rate per 100,000 in the last 7 days. Cases are down compared to last week.
Public Health update on COVID-19 cases in Dorset
COVID-19 cases have declined rapidly over the past few weeks. We would like to thank Dorset residents for playing their part and following the national restrictions – this has had a big impact on our local situation.
We know that most transmission takes place in indoor settings so we would urge everyone to only socialise with those outside your household outdoors.
More details from Public Health Dorset
Tier 2 – what does it mean for me?
The national lockdown in England ended on 2 December and the Dorset Council area moved to Tier 2 restrictions. This means that:
the stay-at-home requirement have ended
non-essential retail, gyms, personal care have reopened
the leisure and entertainment sectors are open to varying degrees
communal worship, weddings and outdoor sports have resumed
you are no longer limited to seeing one other person in outdoor public spaces – the rule of 6 will now apply
but no mixing of households indoors, apart from in support bubbles
The first review for tier allocations will take place by Wednesday 16 December.
Government guidance on what you can and can't do in Tier 2
Christmas period: 23 to 27 December
From now until 23 December, you need to follow the guidance for the tier in our area.
However, from 23 to 27 December, you can choose to form a Christmas bubble of up to three households. Your Christmas bubble can spend time together in private homes, places of worship, or meet in a public outdoor place. In all other settings, you must follow local restrictions in the tier in which we are staying.
Council services during Tier 2 restrictions
Our services are open and running with Covid arrangements in place. Check our website for details and what changes have been made.
More details on changes to our services
Help keep children cosy this Christmas
We need your help! This year has been hard for so many people and the cost of a warm coat and pyjamas can be a significant cost for many families. We are calling on the generosity of Dorset's residents to help keep children warm this Christmas. You have until Thursday 10 December to donate.
If you need a coat or pyjamas for your children, you can pick them up from 14 to 20 December.
Find out how and where to donate and collect
Help and support for Dorset residents this winter
We're working together with partners to offer help and support to struggling residents this winter.
We want to help families with children, people in financial difficulties and those facing loneliness and isolation over the festive season.
Find out more about the help and support on offer this winter
Dorset joins regional campaign to recruit more foster carers
We're joining forces with other local authorities across the south west region this Christmas to call for more people to consider becoming foster carers.
Dorset's food suppliers urged to register with Help and Kindness
Does your business or community group play a role in the supply of food or medicine to people in Dorset?
If yes, please register your organisation's details on the Help and Kindness website to support local residents this winter.
Find out more and register your details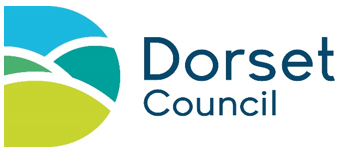 ---