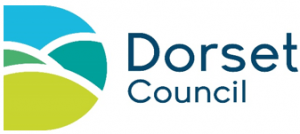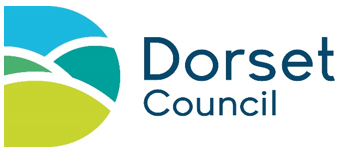 Dorset Council has released the following information:
Tell us if your financial circumstances have changed
If your financial circumstances have changed over recent weeks which means you may have difficulty paying your council tax, please contact us:
Our Council Tax team will discuss your particular circumstances with you and find the best solution for you. There isn't a 'one size fits all' answer – our advisers will suggest the best solution for each individual or household, depending on the circumstances.
The volume of calls to our teams has increased at this time. We will answer your call as quickly as we can. Please email your enquiry if you are unable to hold.
Council Tax Hardship Fund
Help has been made available for the most vulnerable residents struggling to pay their Council tax as part of the Government's £500m Covid-19 Hardship Fund. £2.6m has been allocated to Dorset Council.
We will be able to provide further Council Tax relief via this scheme. Government has made it clear that additional funding is to firstly allow working age residents who already receive Council Tax support to receive a further discount of up to £150.
Cllr Tony Ferrari, Portfolio Holder for Finance, Commercial and Assets at Dorset Council, said:
"Those who will benefit initially don't need to do anything, we will issue revised bills for them as soon as we can.
"Our revenues and benefits team are working with partners to understand who will benefit and how much they will receive. Then we will consider how to make relief available to others in hardship with what is left of our allocation."
What if there are remaining funds?
Any remaining funds will be allocated to the most in need throughout the financial year. We are working on amendments to existing policy to enable us to correctly administer these funds to support our most vulnerable customers.
If you think you may qualify for council tax support then please visit https://www.dorsetcouncil.gov.uk/benefits/council-tax-support/council-tax-support.aspx or call us to discuss your circumstances.
Why can't you cancel Council Tax payments during the outbreak? 
Your Council Tax pays for our essential services that are – now more than ever – vitally important to Dorset's most vulnerable people and a whole range of different services that still need to be paid for. You are helping to support the Police and Fire Service as well as Dorset Council and town and parish councils. Without the income from council tax we cannot pay for vital services. Many, if not all, services would grind to a halt. Bin collections, social care and support to vulnerable children would all be severely impacted
But we appreciate that people may be struggling so do make sure you get in contact with us and that you are claiming all the benefits you are entitled to. We want to support you as much as we can during this challenging time.
Universal Credit – www.gov.uk/apply-universal-credit
Council Tax Support – www.dorsetcouncil.gov.uk/benefits/council-tax-support/council-tax-support.aspx