Households in the Melcombe Regis and Weymouth Harbour area are receiving a new guide to Flood Risk through their letterbox. The guide provides the tools and information needed to prepare if a flood were to occur.
As a part of the EU Interreg funded project 'Building Resilience in Communities' (BRIC), Dorset Coast Forum has produced a guide to flood risk for Melcombe Regis and the Harbour area of Weymouth. The guide describes the flood risk in the area and explains how to prepare, respond and recover to flooding. It includes a personal flood plan, emergency phone numbers, and useful links along with information and visuals on property protection, insurance, and flood warning services.
Dorset Coast Forum is asking residents in the Melcombe Regis and Weymouth Harbour area to keep a look out for the guide coming through their letterbox. Copies will also be available from Weymouth Library, the Weymouth Information Shop and the Park Community Centre and a digital version is available on the Dorset Coast Forum website. A new flood warden group has also been set-up, acting as the eyes and ears in the community for all things flood related.
Dan Williams, BRIC Project Coordinator for DCF, said: "There is lots of information online about flooding, but it is spread out over a number of different websites and can be difficult to find. This booklet gives local people all of this information in one place. It provides practical actions for people to take to increase their resilience. We hope this will be a useful resource for the community."
Local Councillor Jon Orrell said "I think this guide will be very useful for residents, providing them with the key information they need. It's clear, easy to read, and can be used as a reference guide. People are becoming more aware of the impacts of climate change. We all need to be ready. This guide points people towards actions they can take to be prepared."
Find out more and view/download the digital version of the guide at – www.dorsetcoast.com/projects/weymouth-bric/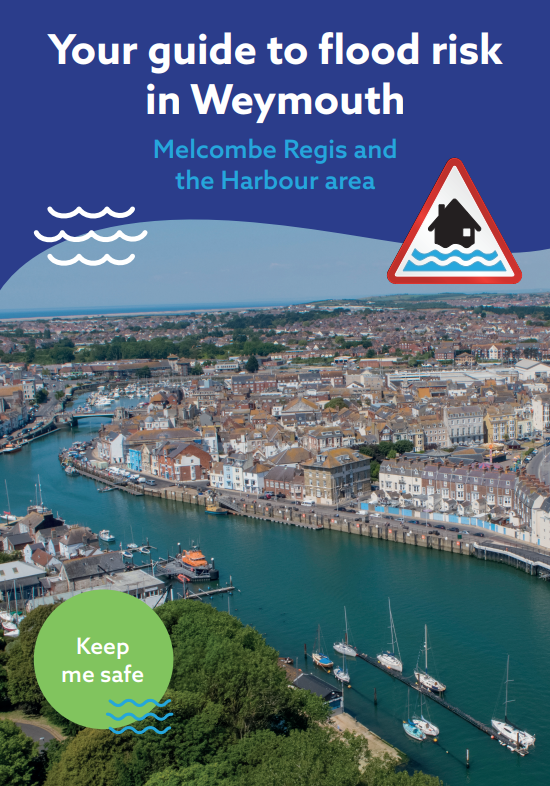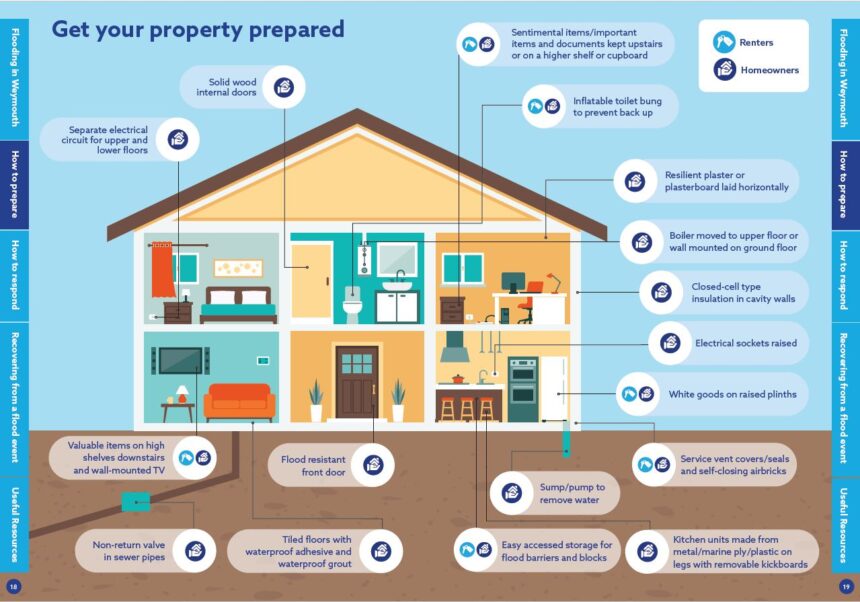 ---